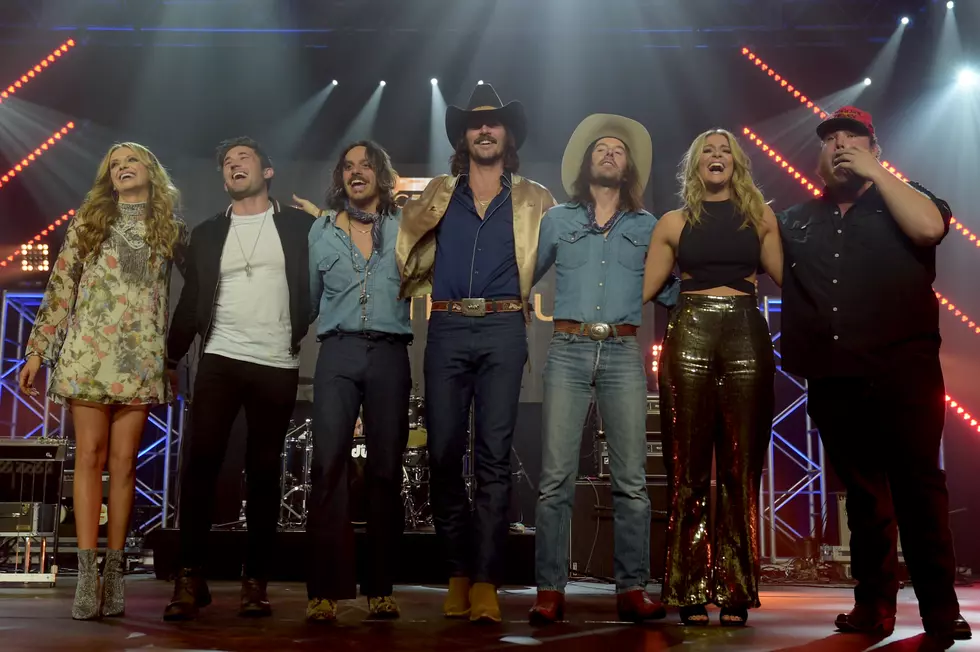 Midland, Carly Pearce and More 'New Faces' Close Out CRS 2018 [PICTURES]
Getty Images for CRS
The 2018 Country Radio Seminar closed out on Wednesday night (Feb. 7) with the annual New Faces of Country Music showcase. Luke Combs, Lauren Alaina, Midland, Carly Pearce and Michael Ray all took the stage to share their music with a crowd of radio professionals and media members.
Pearce opened the evening, performing her singles "Every Little Thing" and "Hide the Wine," plus "Careless" and "If My Name Was Whiskey." Midland, too, played their singles "Drinkin' Problem" and "Make a Little," as well as "Burn Out" and "Gator Boys."
No. 1 hits were prevalent onstage at New Faces 2018: In addition to Pearce's and Midland's chart-toppers, attendees got to ear Ray's "Kiss You in the Morning," Alaina's "Road Less Traveled" and Combs' "When It Rains It Pours" and "Hurricane."
While Alaina's setlist also included her newest single, "Doin' Fine," and her collaboration with Kane Brown, "What Ifs," it was the album cut "Three" that earned her a standing ovation from the industry crowd. Combs, meanwhile, tied a brief cover of Brooks & Dunn's "Boot Scootin' Boogie" into his set.
Readers can flip through the photo gallery above to see pictures from this year's New Faces of Country Music showcase.
More From 99.9 KEKB - Grand Junction's Favorite Country