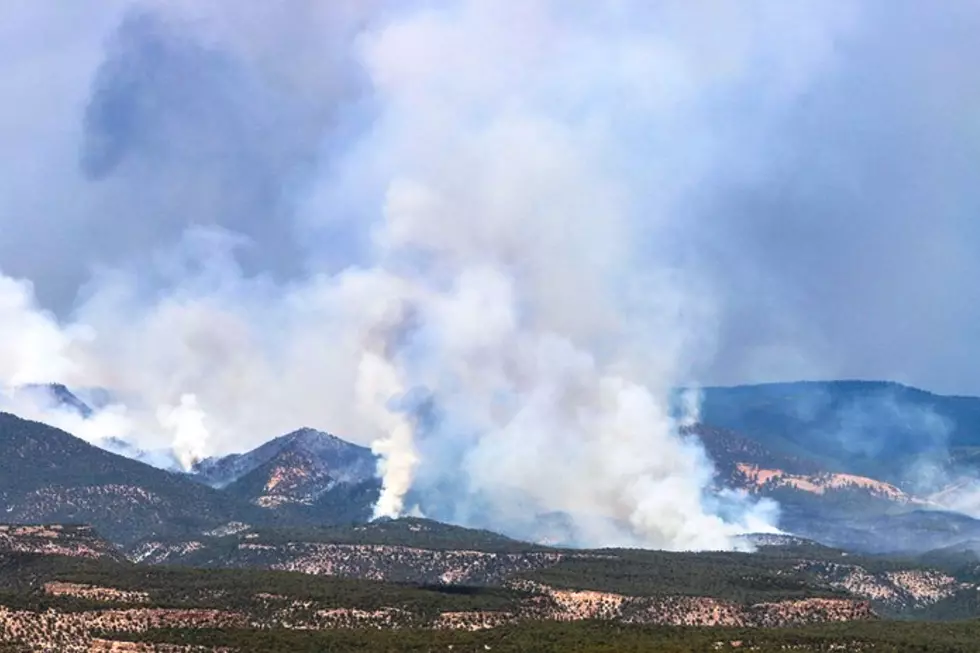 More Smoke Visible as Bull Draw Fire Activity Increases
Bureau of Land Management Photo
An increase in activity from the Bull Draw Fire has created more visible smoke from the area where the fire is still burning.
The U.S. Forest Service says the 30,710-acre fire north of Nucla is still 60 percent contained. Temperature increases, wind, and low humidity have created conditions that are allowing the fire to burn additional vegetation in the interior of the fire causing more visible smoke.
The Forest Service points out this type of activity is typical for a fire the size of the Bull Draw Fire which likely won't be completely extinguished until there is significant rainfall or snow in the area.
Firefighters will continue to monitor the fire and take necessary measures to quickly respond if the fire threatens to go beyond established perimeters. Fire officials are also planning on more helicopter water bucket drops to decrease the intensity of the fire.
More From 99.9 KEKB - Grand Junction's Favorite Country