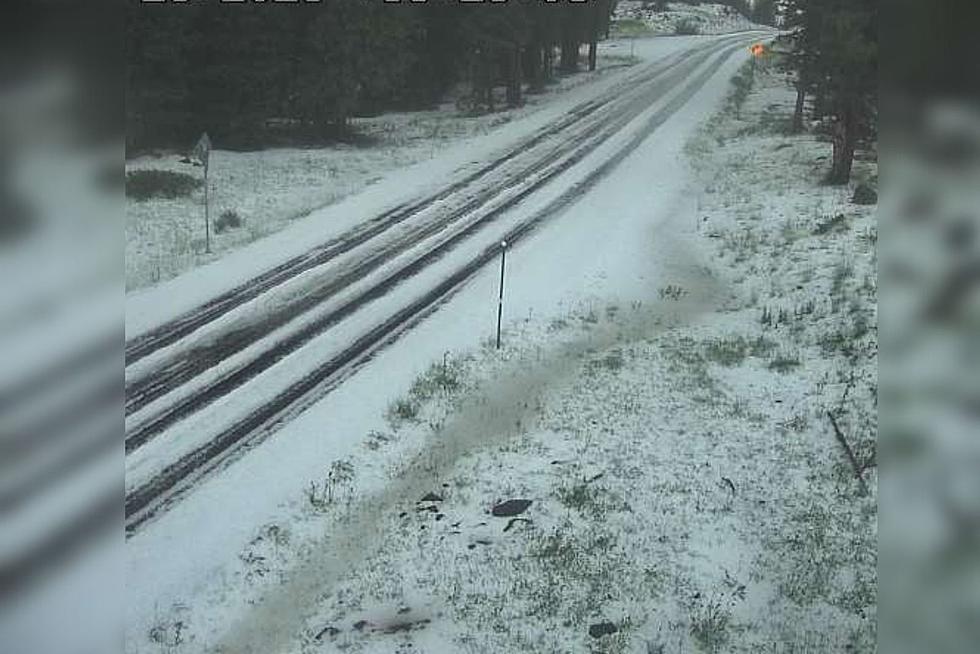 Monsoonal Moisture Brings White Covering To Grand Mesa
CDOT
At first glance, it appears winter has come early to the Grand Mesa in Western Colorado.
Web Cams Tell the Story
The National Weather Service in Grand Junction shared some images from CDOT's webcams on top of Grand Mesa that made us think an extremely rare phenomenon was occurring on the Grand Mesa - snow in July. Of course, that is not the case. The white stuff is actually hail, not snow. Facebook Ben Hooley commented, "Let's load up the sleds and head that way!" Sorry, Ben, we aren't quite ready for winter just yet.
Looks Like Snow, But It's Not
Tuesday's thunderstorms on the Grand Mesa brought an accumulation of hail that covered roads making it look like an early snowfall, but, it is, indeed hail. The hail on the road definitely created some slick conditions and slowed down traffic. Several people commented on the Facebook post they were so glad they weren't up there trying to camp. That would be pretty miserable.
Monsoon Season Continues in Western Colorado
Western Colorado's monsoon season continues to produce scattered showers and thunderstorms across the region and in some cases, dangerous conditions. The National Weather Service says flash flooding risk remains high, especially with slot canyons and burn scars. A flash flood watch is in effect Thursday afternoon in southwest Colorado and southeast Utah.
Monsoonal moisture is expected in the region for the next several days bringing with it the potential for heavy rainfall, hail, lightning, gusty winds, and an increased risk of flash flooding.
KEEP READING: Get answers to 51 of the most frequently asked weather questions...
More From 99.9 KEKB - Grand Junction's Favorite Country