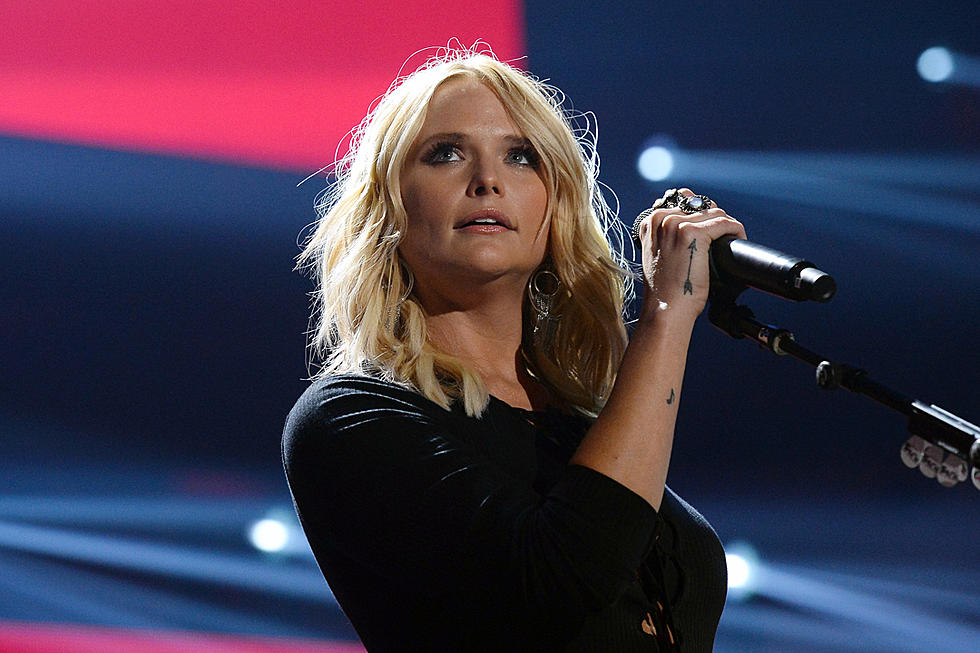 Miranda Lambert Got Robbed in the 2018 Grammy Nominations
Ethan Miller, Getty Images
The 2018 Grammy Awards nominees were announced on Tuesday morning (Nov. 28), and Miranda Lambert was one of the artists with multiple nominations in country music. But she got shafted in the most obvious category.
Lambert's The Weight of These Wings is one of the most celebrated albums of the year in country music, and it seemed like a shoo-in for a Grammy nomination for Best Country Album, a category that Lambert is no stranger to. She was nominated for Best Country Album for Revolution and Four the Record, and she won the award for Platinum. The Weight of These Wings is a better album than any of those by any measure other than chart singles success, which ordinarily would have made it more attractive to Grammy voters, not less so. But it was nowhere to be found.
It's a double album that finds Lambert switching gears dramatically from some of the slash-and-burn female empowerment themes of earlier work and opening about the emotional aftermath of her divorce from Blake Shelton, and the result is by far the most fully realized work of Lambert's career, both musically and lyrically. Lambert offered up an ambitious slate of 24 songs, writing or co-writing all but four across a variety of styles that encompasses country, some folk and acoustic singer-songwriter territory.
The album reached No. 1 on Billboard's Country Albums chart and No. 3 in the all-genre Billboard 200 chart, and has been certified platinum. It took home Album of the Year in the 2017 ACM Awards and was nominated for Album of the Year at the CMA Awards in 2017, and it's been named among the year's best albums by media outlets as diverse as Rolling Stone, SPIN, Variety, NPR and more.
When's the last time a mainstream country superstar like Lambert revealed so much in painfully honest songs like "Vice," "Ugly Lights" or "Tin Man"? The answer is almost certainly "never," so how is that not worth a Best Country Album nod at the very least? We'd argue The Weight of These Wings was also shut out of the all-genre Album of the Year category, where it should have been a strong contender.
Lambert wasn't all alone in getting snubbed in the 2017 Grammy nominations. Sam Hunt's "Body Like a Back Road" is one of the biggest hit singles in country music history, and should have had more than enough steam to pick up a nod in the all-genre Record of the Year category. Little Big Town's "Better Man" could have easily earned Taylor Swift a Song of the Year nod as the songwriter, and why isn't Luke Combs nominated for Best New Artist? Jason Isbell's masterful The Nashville Sound and Chris Stapleton's vastly acclaimed From A Room: Vol. 1 both seemed like possible contenders in the Album of the Year category, but were passed over.
Stapleton and Isbell can console themselves with Best Country Album and Best Americana Album nominations in the 2018 Grammy Awards, respectively, but Lambert missed out completely after delivering the best album of her career. She's (rightfully) nominated for Best Country Song and Best Country Solo Performance for "Tin Man," the third single from The Weight of These Wings. But when future historians look back at the 2018 Grammy Awards, they're going to be scratching their heads as to why Lambert didn't get at least one more nod, if not two.
10 Best Country Albums of 2017 
More From 99.9 KEKB - Grand Junction's Favorite Country