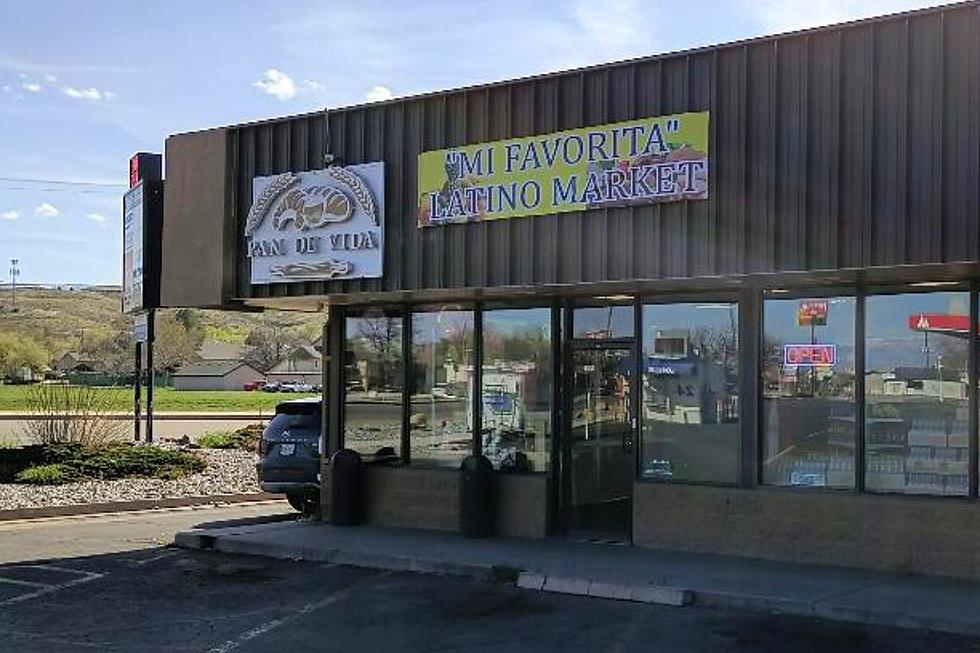 New Mexican Inspired Grocery/Deli Now Open In Grand Junction Colorado
Waylon Jordan
Make your way to the location of a former Grand Junction, Colorado sandwich shop, and you'll find an all-new Mexican-inspired grocery store and deli.
If your shopping adventures take you to Orchard Mesa, you may want to check out this convenient new shop at the old Subway location.
Mexican Inspired Grocery & Deli Now Open In Orchard Mesa
Roughly three weeks ago, Mi Favorita Latino Market opened its doors to the public. I stopped in Sunday to check the place out. I would describe it as more than a convenience store, but more focused than your typical grocery store. They sell everything from candy, soft drinks, chips, Carne Asada, and much more.
Where To Find Them In Grand Junction, Colorado
They are now officially open. Set a course for 2692 Highway 50, Unit A, in Grand Junction, just west of the Maverick location in Orchard Mesa.
If this address rings a bell, it should. For decades it was the location of the Subway in Orchard Mesa. As you know, the Subway moved to a new location across the street.
An Impressive Deli Selection
Step through the front door and proceed directly to the back of the store and you'll find an impressive little deli section. The clerk informed me everything in the cases had been cut earlier that same morning.
The Wait Is Over
It's good to see this location being utilized. It's easy to see how this business could be of great convenience to the residents of the area.
You may have noticed the Pan De Vida sign on the building back in April 2022. That business officially opened on August 19, 2022. The last activity on Pan De Vida's Facebook page was September 9, 2022. That page now reads "Permanently Closed."
A Welcome Addition to Orchard Mesa
After a fun-filled day of pulling weeds and racking up an impressive sunburn, I stopped into the store to check it out and pick up a cold beverage of any kind. They carry an assortment of fun beverages, many of them brands you won't find at the typical grocery or convenience store. If your palate includes items with a Mexican flare, or if you're searching for fresh deli items, pay them a visit.
Your Picks For Grand Junction's Best Women-Owned Businesses
Can you name a Grand Junction area business you're a particular fan of? There are a number of awesome Western Colorado businesses that have earned a huge fan following. Many of these businesses are owned and operated by women.
I asked on Facebook, "What are some of the best women-owned businesses in Grand Junction?" Answers came rolling in. These are your picks for the best women-owned businesses in the valley.
NEXT: Find Incredible Customer Service at These Grand Junction Colorado Businesses
Nothing feels better than shopping at a place that values your business. You told us the following locations are doing a great job of taking care of their customers right here in Grand Junction.
KEEP SCROLLING: 40 Grand Junction Businesses With The Friendliest Employees
There are plenty of Grand Junction businesses that love seeing you walk through their door to shop. It's a great feeling when someone repeatedly earns your business. Sometimes it's just a big smile and a friendly staff that seem to win everyone over. Scroll on to see all the Grand Junction businesses you told us about that feature great customer service.
More From 99.9 KEKB - Grand Junction's Favorite Country