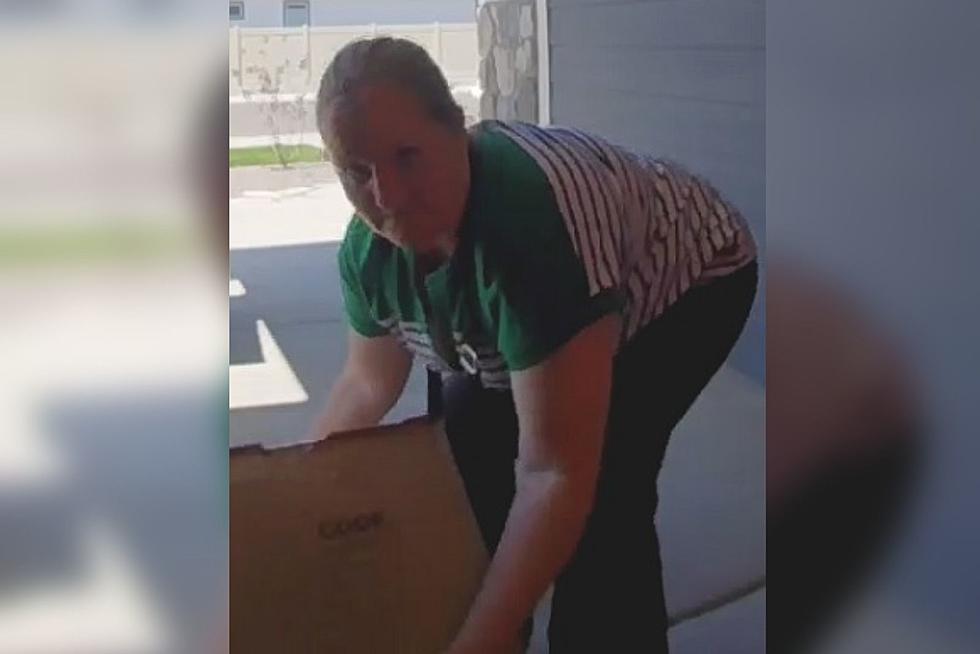 Meat Thief Is Mesa County's Crime of the Week
Crime Stoppers of Mesa County via Facebook
A recent front porch theft has left a Grand Junction resident wondering "where's the beef?"
This week's Crime of the Week from Crime Stoppers of Mesa County is the theft of a box of meat from a Grand Junction residence. With a pretty decent surveillance photo, authorities are hoping to identify and locate the suspect.
The Crime
On May 19 a box of meat was stolen from the porch of a Grand Junction residence. According to Crime Stoppers, the box contained $150 worth of meat. Fortunately, we have a pretty good photo of the suspect and the suspect's vehicle. As the woman is lifting the box of meat, she looks right into the camera as if she is daring the homeowner to "catch me if you can."
The Suspect
The suspect is a white female with blonde hair in a bun. She was wearing black pants and a while ad green-striped shirt. We also got a good look at her vehicle, which was described by Crime Stoppers as an older model Subaru Forester, although one Facebook thought it was a Subaru Legacy.
Can You Help Solve the Crime?
If you can help authorities identify the suspect, you could earn up to a $1,000 cash reward and you can remain completely anonymous. If you have information about the crime or know the identification or location of the suspect, contact Crime Stoppers at 970-241-7867. You can also use the P3Tips mobile app. Get more information at www.241stop.com.
Hopefully, we can get this suspect arrested and send a message. People really need to be getting their meat from the grocery store, not someone else's front porch.
These Are the Places in Grand Junction with Reported Paranormal Experiences
More From 99.9 KEKB - Grand Junction's Favorite Country