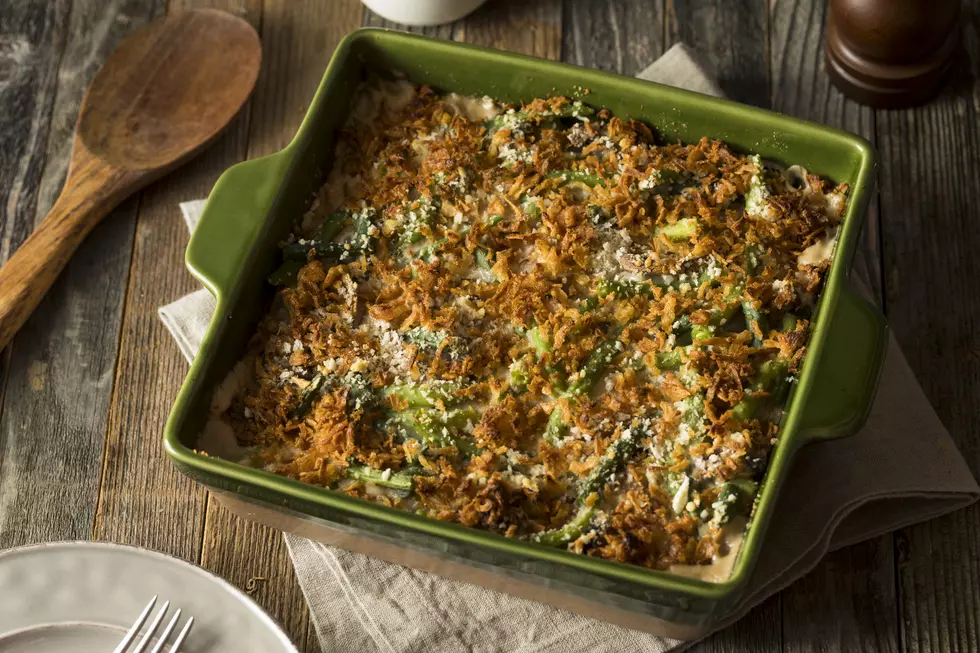 Master of the Green Bean Casserole Dies at Age 92
iStock
Oh, how I love me some Green Bean Casserole. It's about that time of year for me to be making this delicious dish and also for me to hear that famous question from my sweet family, "Aunt Traci, will you make the green-bean casserole?"
This year will be extra special, at least to me knowing that the legendary Dorcas Reilly who came up with the most brilliant holiday dish ever has recently died at the age of 92. Heartbreaking that she moved on October 15 from Alzheimer's disease.
Dorcas Reilly was an extraordinary woman that still deserves so much recognition for all that she has accomplished.
According to CNN Dorcas was one of the first full-time members of the Home Economics department at Campbell's. Campbell's had donated the original recipe card to the National Inventors Hall of Fame.
Dorcas Reilly has been blessing many tables over the holidays for many years even if you didn't realize it.
Ms. Reilly came up with this wonderful dish for Campbell's Soup Company back in 1955.
When she came first came up with this recipe it was called the "Green Bean Bake," unfortunately it wasn't well received at first. Her determination to make the casserole excellent paid off though.
Ever since her glorious recipe was put together it's become a family favorite.
The green bean casserole is one of the hundreds that Dorcas Reilly has created. Can you guess one or two others? A pretty special lady that's been in our lives and we didn't even know it.
Cheers to the clever Dorcas Reilly this holiday season.
When I am asked what I am thankful for I'm going to say, I am thankful Dorcas Reilly came up with this excellent dish that my family absolutely loves.
More From 99.9 KEKB - Grand Junction's Favorite Country