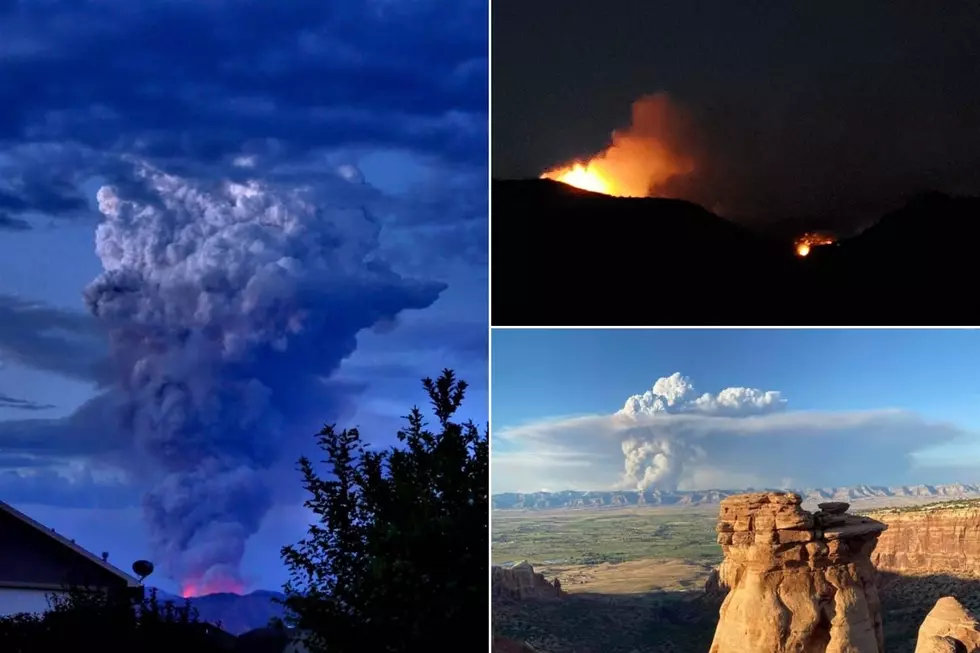 LOOK: All of the Pictures of the Pine Gulch Fire You Sent Us
Mix 104.3's Facebook
The Pine Gulch Fire near Grand Junction/De Beque has been growing since July 31. Look at all of the devastating pictures of the Pine Gulch Fire that you sent us.
The Pine Gulch Fire started on July 31 from a lightning strike and has been burning everything in its path ever since. As of today, August 12, the Pine Gulch Fire is over 51,000 acres and is 7% contained.
Enter your number to get our free mobile app
The first thing we noticed this morning was the smell of smoke inside of our house. When we walked outside it looked there was a heavy fog all over Grand Junction but it wasn't fog, it's smoke from the Pine Gulch Fire. We hope that the wildfire gets 100% contained soon and our thoughts are with everyone working hard to stop it.
We wanted to know what the Pine Gulch Fire looked like from your perspective, so we asked you to send us some pictures on our Facebook. Look at all of the pictures of the Pine Gulch Fire and see what it looks like from Grand Mesa to Loma to Grand Junction to De Beque.
All of the Pictures of the Pine Gulch Fire You Sent Us
UP NEXT: The World's Largest Flat Top Mountain is in Colorado
More From 99.9 KEKB - Grand Junction's Favorite Country