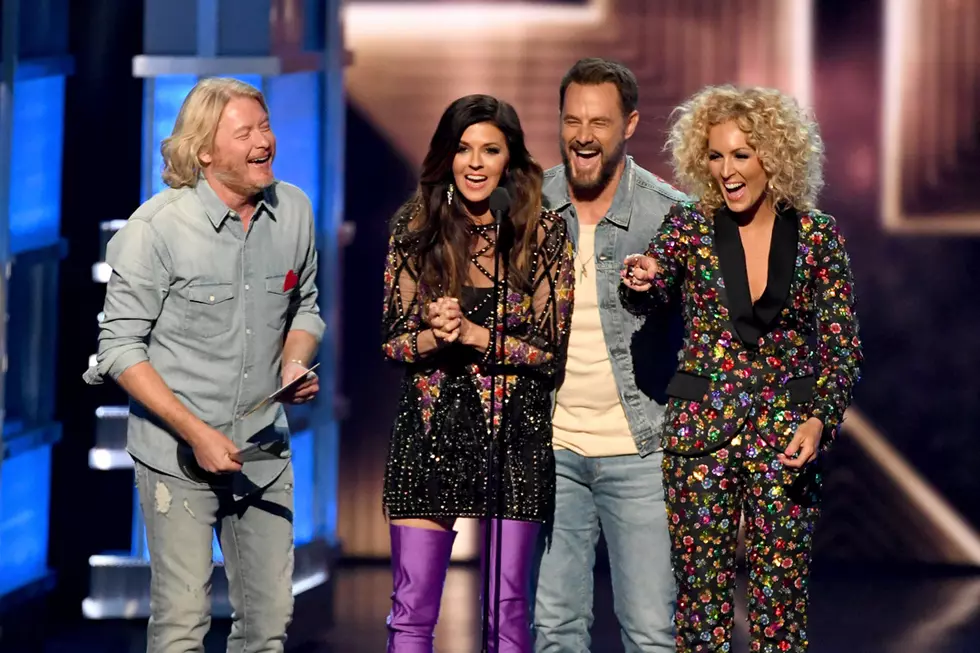 Little Big Town's Trailer Was Stolen, But They Got the Last Laugh
Ethan Miller, Getty Images
Thieves stole a trailer belonging to Little Big Town, but they didn't get away with a big haul of expensive equipment. Instead, the criminals got a dose of karma when the trailer turned out to contain a bunch of kids' stuff.
Sources close to LBT tell TMZ that thieves stole the celebrated harmony vocal group's trailer on Tuesday night (July 31) in Nashville. The group filed a police report in which they listed the stolen items as three kids' razor scooters, three bicycles, a homemade lemonade stand, a unicorn children's pool with a unicorn sprinkler, pool toys, bubbles and chalk. And let's not forget a few kickballs, basketballs, baseball gloves and bats, as well as some workout gear.
The band members couldn't resist a little gloating via social media after the disappointing heist. They posted a few photos of some of the not-terribly-interesting-unless-you're-a-child items that were stolen to Twitter, writing, "To the guys that stole our trailer: guess you thought you were getting vintage guitars and amps. Instead you got two old kid bikes, 1 scooter, a baby pool and a unicorn float. Karma's a funny thing."
TMZ reports that police have not yet located the trailer, but that's not the only indignity the "Summer Fever" singers have suffered recently. TMZ also broke the news that the American Music Awards LBT won in November ended up getting shipped to Lil Wayne by mistake.
Who Can Forget These Little Big Town Moments?
See Pictures From Little Big Town's Hall of Fame Exhibit
More From 99.9 KEKB - Grand Junction's Favorite Country