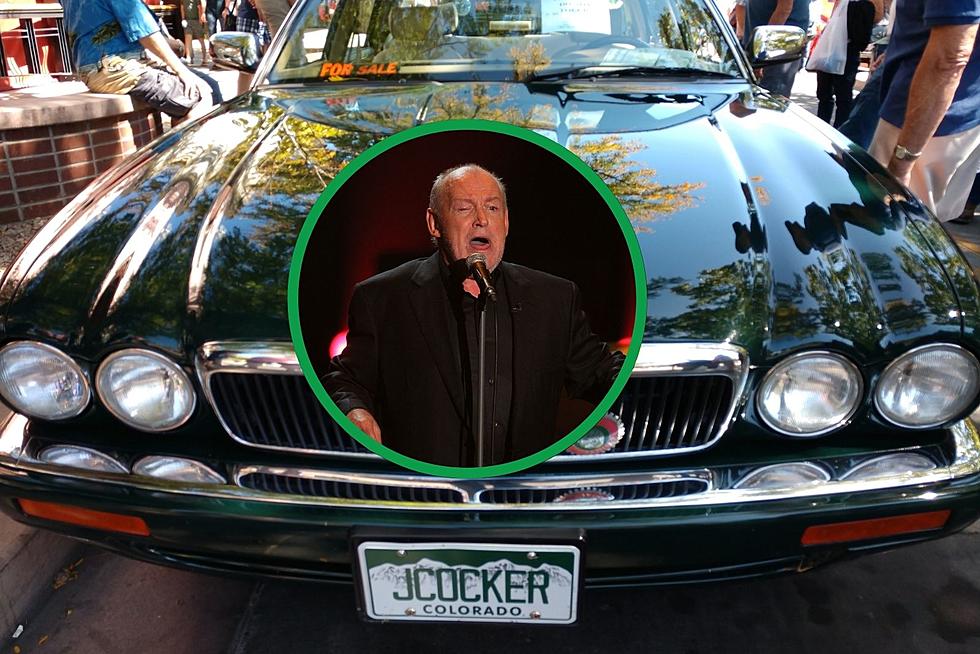 Remember When Rocker Joe Cocker's Amazing Car Was For Sale in Downtown Grand Junction?
Getty Images/Zane Mathews
It wasn't that long ago a piece of rock and roll history was sitting in downtown Grand Junction - Joe Cocker's car.
Joe Cocker's Only Car
The only car ever owned by rock and roll legend Joe Cocker was on display on Main Street at the downtown Grand Junction Car Show in the summer of 2019 - with a "for sale" sign on it. Tom Kelley, of Grand Junction, was wanting to sell the car after owning it for 5 years.
Sticker Price Nearly $80,000
The car, a '95 Jaguar XJ12  was brand new when it was purchased from Peyton Cramer Jaguar in Torrance, California. The sticker price was $77,250.00. Joe Cocker actually learned how to drive in this car- and he owned it until his death in 2014. Obviously, he didn't drive it very much because it had less than 30,000 miles on it when  Kelley took ownership of the car in 2014.
Joe Cocker Donates His Car in Paonia
Kelley tells the story of how Joe Cocker willed the car to public radio station KVNF in Paonia after he was diagnosed with cancer in January of 2014. Cocker passed away on December 22, 2014, in Crawford at the age of 70. His generosity and philanthropy are well-known in the North Fork Valley where he lived during his later years.
Lucky Bid Brings Car to Grand Junction
The radio station kept the car for a short time and it was soon put up for auction and purchased by Tom Kelley of Grand Junction. Tom told me he later learned that his winning bid came with just 7 seconds remaining in the online auction and his bid was just $5 higher than the next highest bidder. That was close. He said he was ready to give up, but his wife, Brenda, insisted he keep bidding. Brenda really wanted the car because she was born in England and her mother was a big Joe Cocker fan.
Tom wanted to keep the car in western Colorado because of Joe Cocker's connection to the region. The car was sold to a Grand Junction resident in 2019, so Tom got his wish - but he is hopeful the car will end up in the Rock and Roll Hall of Fame someday along with Cocker.
The Only Car Joe Cocker Ever Owned Is Still In Grand Junction
For those that didn't get a chance to see Joe Cocker's car when it was on display in downtown Grand Junction a couple of years ago, scroll through these photos to see this amazing piece of rock and roll history.
11 Celebrities You May Not Know Are From Colorado
When you think of celebrities, you typically relate them to places like Los Angeles or New York. However, there are quite a few celebrities that are from right here in
Colorado
that you may not know about.
Rockers Who Defied Death
Some of music's biggest names have come dangerously close to meeting their maker.
More From 99.9 KEKB - Grand Junction's Favorite Country