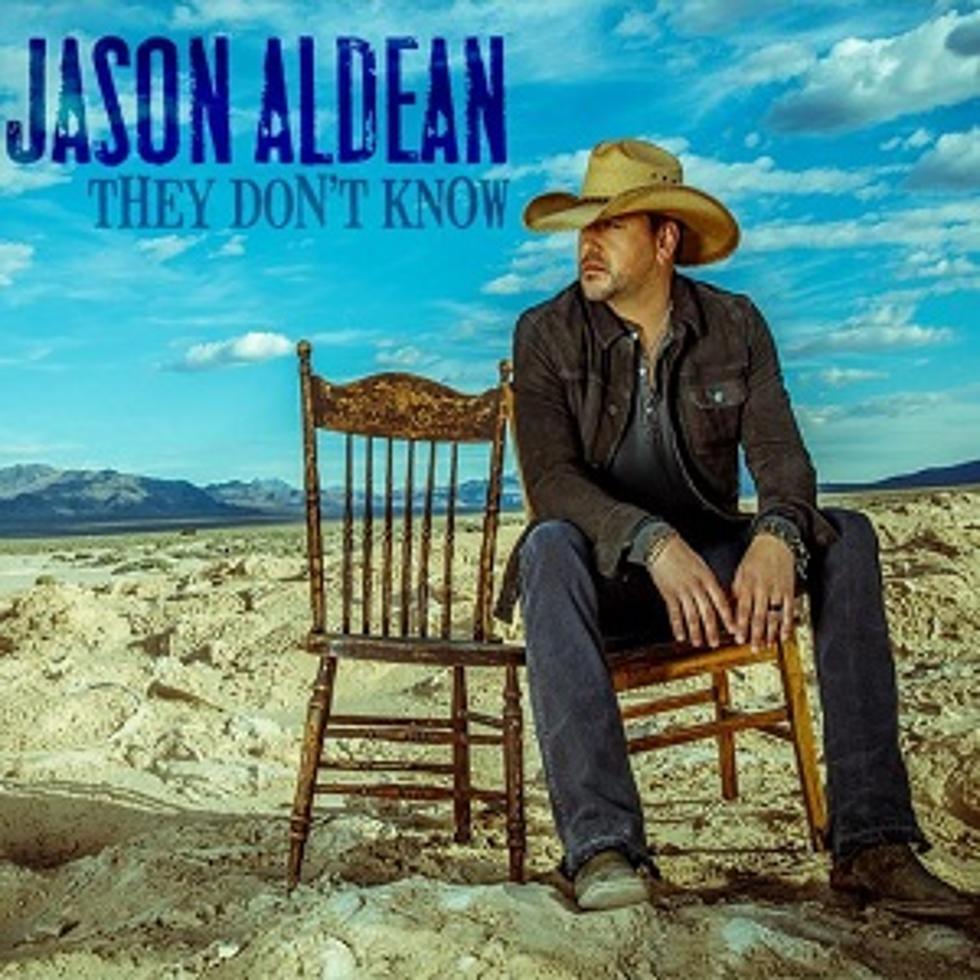 Jason Aldean Shares 'They Don't Know' as Next Single [LISTEN]
BBR Music Group
Ahead of the start of his 2017 summer tour, Jason Aldean has selected "They Don't Know" as his newest single. Readers can press play below to hear the song.
Written by Kurt Allison, Jaron Boyer and Josh Mirenda, "They Don't Know" is the title track of Aldean's newest album. The song is one for Aldean's rural fans -- the ones from "a two-lane, just-passing-by, slow-down town" with "just a few street lights, speed limit signs that all say 25." Visitors only see "tractors, barbwire and tall green grass," not "the years spent working, busting their a--."
'They ain't seen the blood, sweat and tears it took to live their dreams / When everything's on the line," Aldean continues in the chorus of "They Don't Know." "Ain't just another field, just another farm / No, it's the ground we grew up on / They think it's a middle-of-nowhere place where we take it slow / Aw, but they don't know ..."
How Well Do You REALLY Know Jason Aldean?
"They Don't Know" hearkens back to "Fly Over States" and "Amarillo Sky," No. 1 and Top 5, respectively, singles on the Billboard country chart for Aldean. The song follows "Lights Come On," "A Little More Summertime" and "Any Ol' Barstool" as singles from They Don't Know.
Listen to Jason Aldean, "They Don't Know":
Jason Aldean's Best Live Shots
More From 99.9 KEKB - Grand Junction's Favorite Country