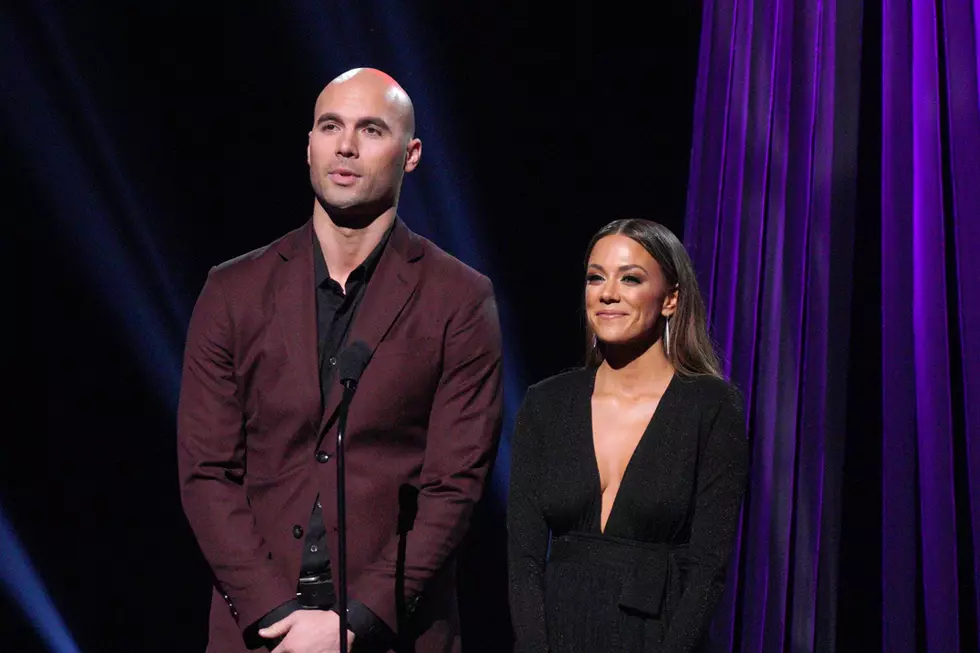 Jana Kramer and Husband Mike Caussin Share Update About His Sex Addiction: 'I'm a Year Sober'
JC Olivera, Getty Images
Jana Kramer and her husband, former NFL player Mike Caussin, have shared an update about his battle with sex addiction. In a new episode of Kramer's Whine Down With Jana Kramer podcast, Caussin reveals that he is a year sober from sex addiction after seeking treatment in 2016 and relapsing.
In an episode of the podcast, Caussin reveals that while he first sought treatment at his wife's insistence in 2016, he has since relapsed.
Caussin revealed on Monday's (March 25) episode that he has been "in the 12-step program of sex addiction" for nearly three years, and said he's "approaching a year [of] sobriety next week."
When Kramer asked him to explain the discrepancy, he said he's "had my stumbles along the way."
"Relapses, yes, but no sex outside the marriage," Caussin clarifies, while providing no further details. "I'm not minimizing cheating… but there haven't been other affairs."
"Yes it wasn't physical outside of the marriage but it's something where the actions were basically," Kramer adds. "We're just basically happy that someone didn't show up."
"I showed up at the hotel instead. If we really want to know," she says.
Kramer is set to release a new song titled "Beautiful Lies" on Friday (March 29). She tells People it relates to her feelings during the period after her husband's sex addiction was first revealed to her.
"I just remember sitting in the studio and being like, 'I want to try to explain the best way that I can how I felt in this moment when I found out about everything,'" she says. "In that moment, I didn't want to believe that it was true and so instead I wished I would've been told some beautiful lies to cover up what was going on."
See the Cutest Baby Bumps in Country Music
The Coolest Baby Names in Country Music
More From 99.9 KEKB - Grand Junction's Favorite Country