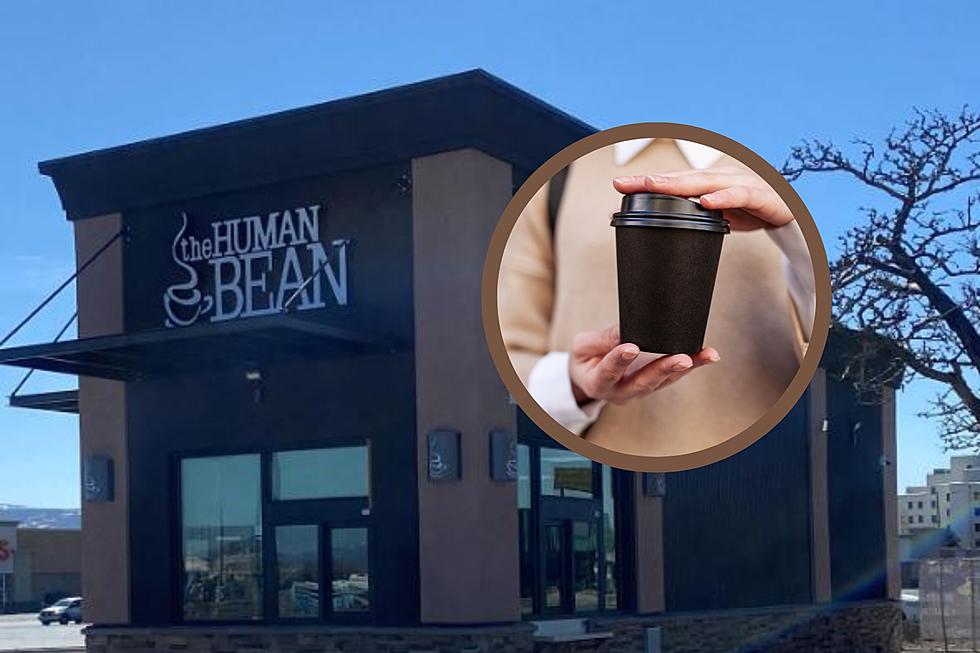 5 Things You Didn't Know About Grand Junction's Newest Coffee Shop On North Avenue
Human Bean/Canva
Grand Junction's coffee lovers now have one more option when it comes to picking up a quick cup of joe on the go.
We have seen the construction happening for the past several months, and at long last the coffee is on and ready to serve at the Human Bean at 2501 North Avenue.  The new coffee drive-thru is located in the Teller Arms Shopping Center, which is also home to places Planet Fitness, Big Lots, and Dollar Tree.
Here are five things you didn't know about Grand Junction's newest coffee drive-thru.
Who Owns the Human Bean?
The Grand Junction Human Bean is owned by Jackson and Brooke Bennett, who also opened a Human Bean drive-thru in Clifton a few months ago.
Is the Human Bean A Chain?
The first Human Bean drive-thru opened in Ashland, Oregon in 1998. Today, there are over 300 locations that are open or under development in 25 states. The drive-thru stands are primarily owned and operated by individual franchisees like the Bennetts.
What Do They Serve At the Human Bean?
Of course, coffee is the main attraction at the Human Bean. Specialty-grade coffee, real-fruit smoothies, whole-leaf teas, and hot breakfast items to go are on the menu.
When Is the Human Bean Open?
The Human Bean on North Avenue opened Thursday, April 13. The hours are 5:00 a.m. - 9:00 p.m. Sunday- Thursday, and 5:00 a.m.- 12:00 a.m. Friday and Saturday. The Clifton location is open 5:00 a.m.- 9:00 p.m. every day.
Every Beverage Comes With A Chocolate-Covered Espresso Bean
A little bonus you receive with your coffee is their signature chocolate-covered espresso bean. The espresso bean is delicious and is a nice touch to the drive-thru experience.
The Human Bean participates in several fund-raising events throughout the year for organizations that support both local and global well-being. It's always great to see a new business opening up in Grand Junction - especially on North Avenue.
Grand Junction's Funny Movie Titles With Coffee
Now for some fun. We asked our coffee-drinking movie-loving listeners to give us the name of one of their favorite movies - but replace one word in the title with "coffee." The results you can see below are hilarious.
11 Grand Junction Businesses Everyone Misses
I've only been in Grand Junction for 18 years, but I've seen plenty of businesses come and go during that time. It's a long list. In fact, the list of businesses I have forgotten about may be longer than the list of ones I remember. But, I came up with a list of 11 businesses that have closed down since I came to Grand Junction - some more recent and others from years ago.
More From 99.9 KEKB - Grand Junction's Favorite Country