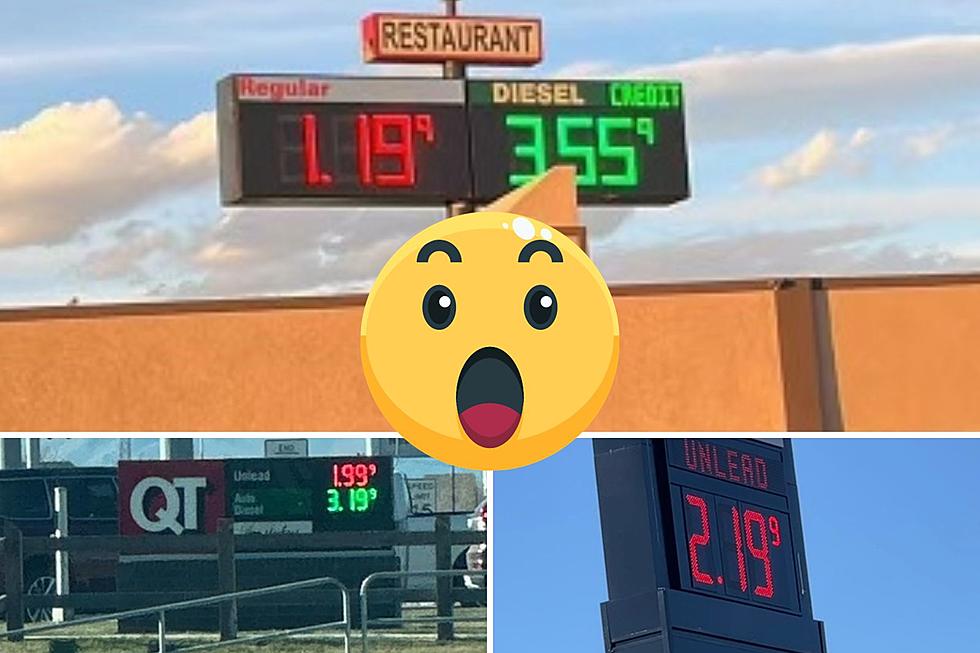 Is This The Cheapest Gas In Colorado? It's The Lowest We've Seen
Big Rob TSM / Canva
Gas prices have been on the decline around Colorado for months now, which is a nice break after record highs in many parts of Colorado this year. This particular intersection consistently has the cheapest gas in the entire state, have you been?
Cheapest Gas In Colorado
Earlier in the year and most of last year, some were paying $100 or more around Colorado to fill up their gas tanks, especially those with trucks or larger SUV's. The pain was real when it came to our bank accounts being drained each time we had to go and fill up. There was a while there when a lot of people refused to fill the tank and just purchased fuel as they went. I know with my old truck, it would never be less than $100 to fill up, and sometimes you just don't have $100 at the time of needing a refuel, so you do what you can. In the fall of 2023 though, gas is far cheaper around the state than we'd seen for the last two years. One particular place in Colorado right off of I-25 seems to always have the best prices on gas.
This Is Where To Get The Cheapest Gas In Colorado
In the Longmont and Firestone area right at exit 240 on I-25, is where you'll find four different gas stations all fighting over who's going to get your business. Just today, my wife filled up for $1.99 a gallon, and we've consistently seen the prices at this corner between $2 and $2.50. Even one day it was down to .99, and $1.19 the next day. Meanwhile, down the highway, fuel is nearly a dollar more. Explain that one... 
In the past, the owners and operators at the I-25 and Highway 119 intersection have said they don't really have a choice but to participate in the gas wars, because otherwise their fuel can be $1 or more than the pumps across the street, and it's hard to do business that way. I have a friend of mine who lives in North Denver and he makes the drive up just for the fuel savings. He drives a pretty large vehicle so for him, it's worth the savings. Even if it's not worth the distance for you, pay attention next time you pass by heading down to Denver or back up north, and fill up as you pass... The gas. 
The Most Miserable Cities in Colorado
If you are looking for a good time and want to be happy, these Colorado cities are not the place for you. Population, poverty levels, married households, and households with children all play a role in the misery factors in these Colorado cities.
Gallery Credit: Matt Sparx
Sports Teams of Colorado's Past
Gone but not forgotten, these are some famous sports teams of Colorado's past.
Gallery Credit: Kelsey Nistel