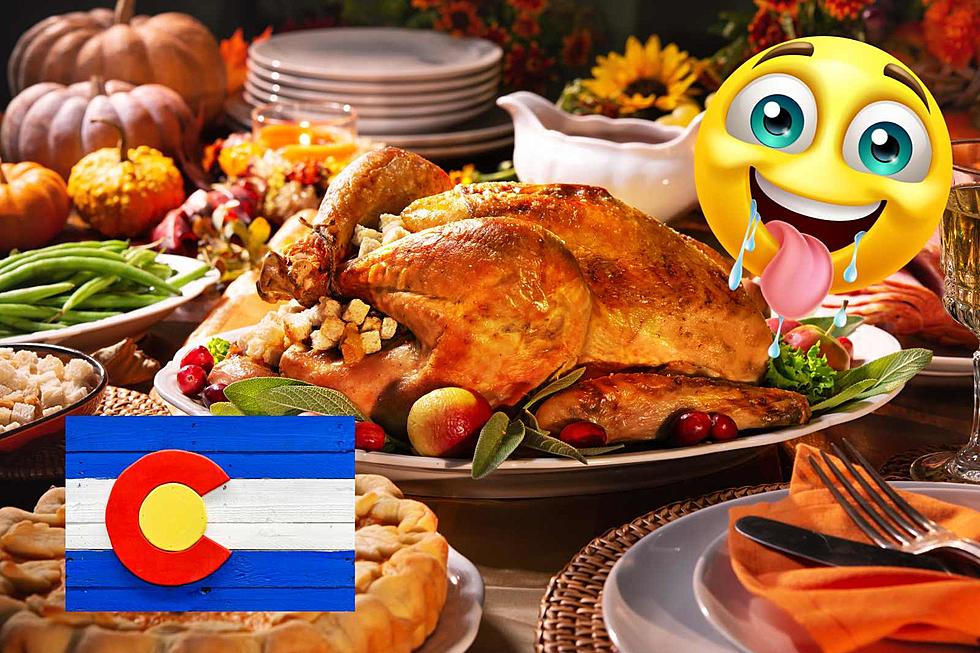 What Is Colorado's Most-Favorite Part Of A Great Thanksgiving Meal?
Canva.com
Just thinking about Thanksgiving Dinner in Colorado can make you tired. Whether it's because of all the work that can go into it, or all the eating, eating and more eating.
Seeing friends and family, the smell of turkey, the sound of football on TV. The sights and sounds of the third Thursday of November each year, brings it all to the Centennial State.
Before you start planning out that big meal, take a look at what Colorado's loves the most, as part of it.
Maybe you'll have more than a dozen people over for Thanksgiving, or maybe it'll be a small affair for you. Whether for a lot or for a little, a traditional Thanksgiving meal is a big part of the holidays.
There are bound to be "picky" eaters at the table when it comes time to dine; some won't want "this," and others won't want a serving of "that." There is one item, however, that Coloradans say is their absolute favorite part of that meal.
InnerBody, a site that helps with health and well-being, did a survey of 808 respondents and utilized Google Trends data to analyze how individuals celebrate the holiday and see which foods and traditions they love the most.
WHAT ARE THE 11 MOST POPULAR PARTS OF THANKSGIVING DINNER?
From InnerBody's survey (in no particular order:)
Ham
Pumpkin Pie
Turkey
Sweet potato pie
Corn
Cheesy Potato
Stuffing
Mashed Potatoes
Bean Casserole
Cranberry Sauce
Bread Rolls
WHAT IS AMERICA'S FAVORITE PART OF THANKSGIVING DINNER?
A majority of states in the survey chose the star of the show, the turkey as its favorite, though Colorado did not. Those states that chose turkey probably were trying to make someone happy; most notably, the person in charge of preparing said turkey.
COLORADO'S FAVORITE PART OF THANKSGIVING DINNER IS A SIDE DISH
With eleven key food items in a traditional Thanksgiving dinner, everything but the turkey is a side dish or dessert, so it's OK that Colorado chose one as its favorite.
WYOMING HAS A SWEET TOOTH WHEN IT COMES TO THANKSGIVING
The survey shows that the Cowboy State loves both cranberry sauce and pumpkin pie, equally, when it comes to "Turkey Day."
DID COLORADO CHOOSE DESSERT AS ITS FAVORITE PART OF THANKSIVING DINNER?
No.
WHAT IS COLORADO'S FAVORITE PART OF THANKSGIVING DINNER?
According to the InnerBody survey, Coloradans love mashed potatoes, the most.
There is something comforting about a heaping serving of mashed potatoes, isn't there? Do you put brown gravy on them at Thanksgiving or opt for only butter? Do you like to include some of the nutritious skin on the potatoes when you peel them?
Fort Collins Area Cities as 'Christmas Vacation' Characters
It's one of the most-popular Chevy Chase movies as well as one of the most-popular Christmas movies. What if the characters were Northern Colorado towns?
Gallery Credit: Dave Jensen
5 Go-To Northern Colorado Restaurants Open On Thanksgiving Day
Gallery Credit: Google Maps
What Thanksgiving Foods are Safe for Colorado Dogs to Feast On?
Will fur babies be coming to Thanksgiving? Here's a list of Thanksgiving treats that are safe for dogs to eat, along with a few items you don't want them to have.
More From 99.9 KEKB - Grand Junction's Favorite Country