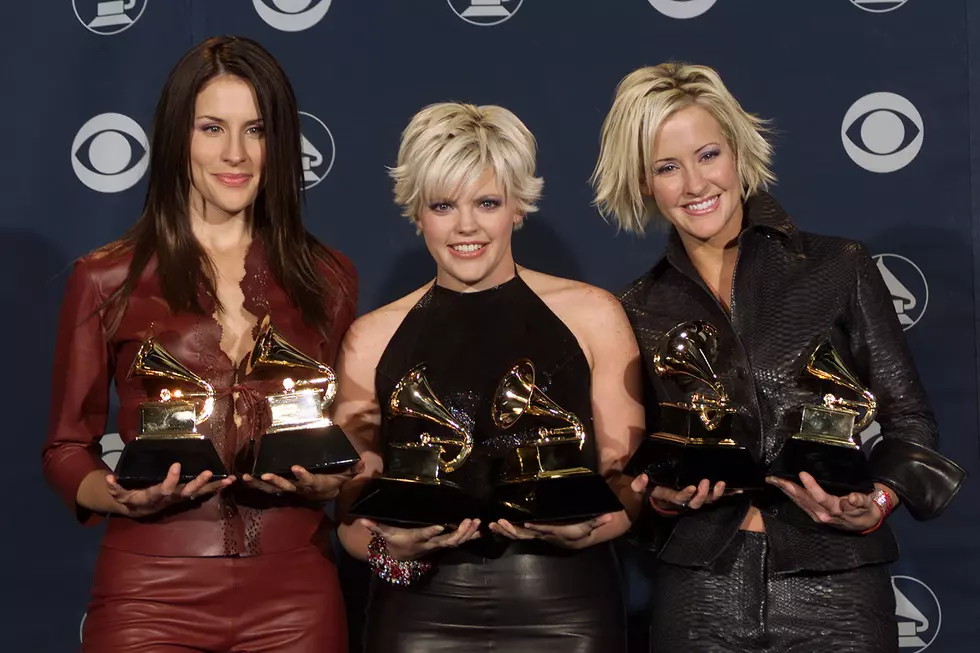 Remember When the Chicks Released Their Debut Album?
Scott Gries, Getty Images
The Chicks were well into their musical career by the time they released their major-label debut album, Wide Open Spaces, on Jan. 27, 1998.
The band had started out as a four-piece in 1989, when Laura Lynch, Robin Lynn Macy and sisters Martie and Emily Erwin (now Martie Maguire and Emily Strayer) got together. But by the time they signed their record deal with Sony Music Nashville's Monument Records, Lynch and Macy were gone, and spitfire singer Natalie Maines was heading up the group, then called the Dixie Chicks, as a trio.
Wide Open Spaces proved to be a groundbreaking album, as it launched the trio as one of the few female country groups to play their own instruments. The album's first single, "I Can Love You Better," reached No. 7, and three subsequent singles — "There's Your Trouble," "Wide Open Spaces" and "You Were Mine" — all scored No. 1 hits. The album's fifth single, "Tonight the Heartache's on Me," reached No. 6.
Wide Open Spaces was a landmark debut for the Chicks, winning a Grammy Award for Best Country Album, while "There's Your Trouble" won Best Country Performance by a Duo or Group With Vocal. The album has gone on to sell 12 million copies worldwide, and it established the Chicks as the best-selling group in country music at that time.
Country Music's 30 Most Powerful Women Ever:
More From 99.9 KEKB - Grand Junction's Favorite Country