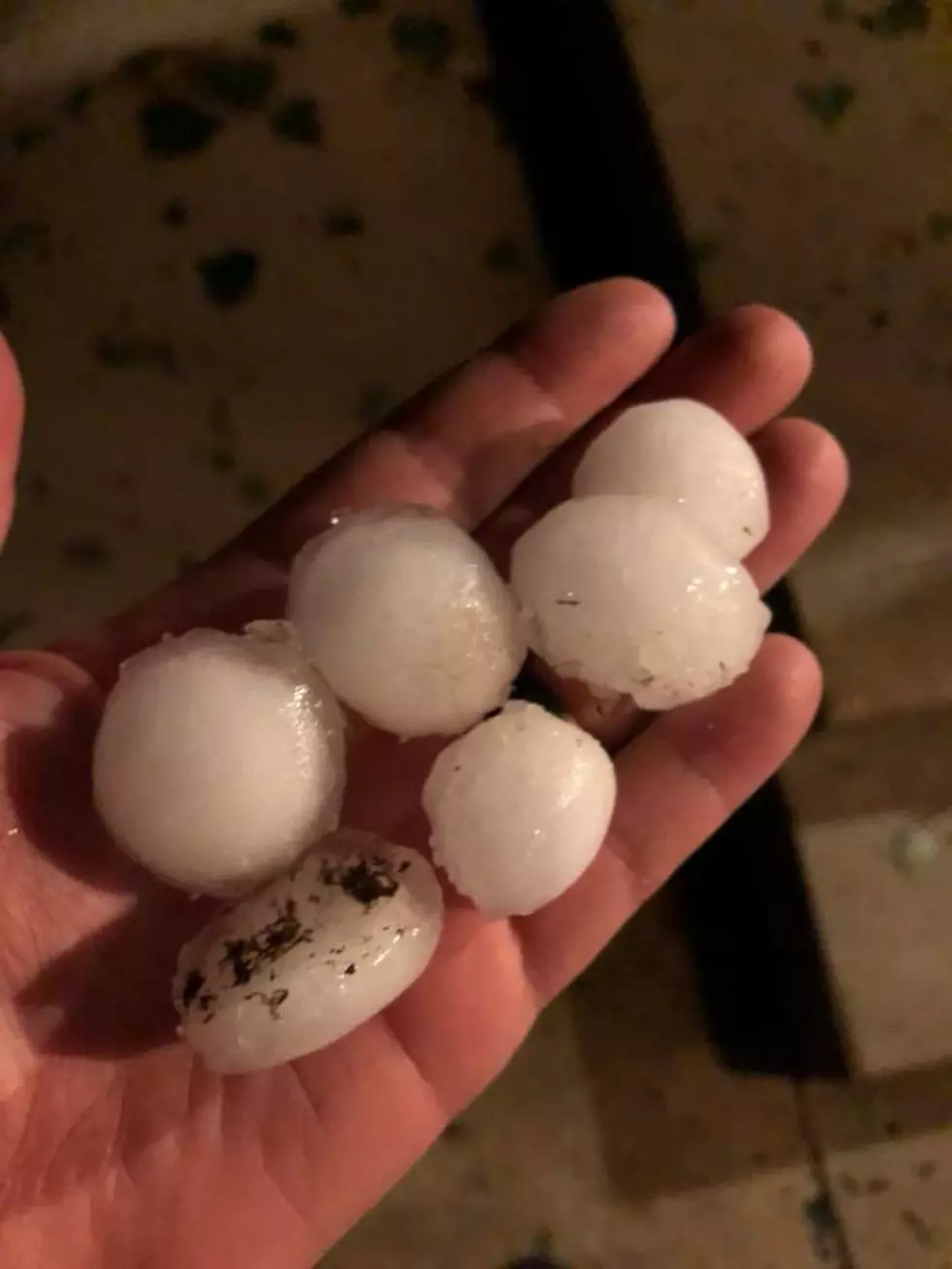 Severe Storms Spawn Tornadoes and Huge Hail on Colorado's Front Range
Doug Rudnik
Colorado may be best known for the Rocky Mountains and great skiing, but when it comes to hail, Colorado can stand with the best of them.
Colorado front range storms are quite common - which is just one of the reasons why I love living in Grand Junction. Whether it's big-time snow and blizzards, or heavy rain, tornadoes and hail, the folks in Weld County get more than their fair share, and I would hate to live there.
While a couple of tornadoes were spotted in Morgan County on Sunday in northeast Colorado wiping out the airport in Brush and toppling huge trees, Greeley was getting bombarded with walnut and golf ball-sized hail.
Greeley resident Doug Rudnik picked up these hailstones about three hours after they fell, so who knows how big they were to start with. Doug told me his yard looks like fall because of all the leaves that were shredded from the trees.
You can't help but wonder how many automobiles and roofs were damaged in the storm. Nothing like going outside and seeing your nice SUV suddenly covered in dings and dents from the hail. Oh, and those lovely flowers you had in your yard? They key word here is "had."
From an insurance adjuster's perspective, I guess the bright side of Colorado storms is job security. From the homeowners perspective, you just hope you escaped the damage - and can find your rake because you are going to be busy for a while.
More From 99.9 KEKB - Grand Junction's Favorite Country