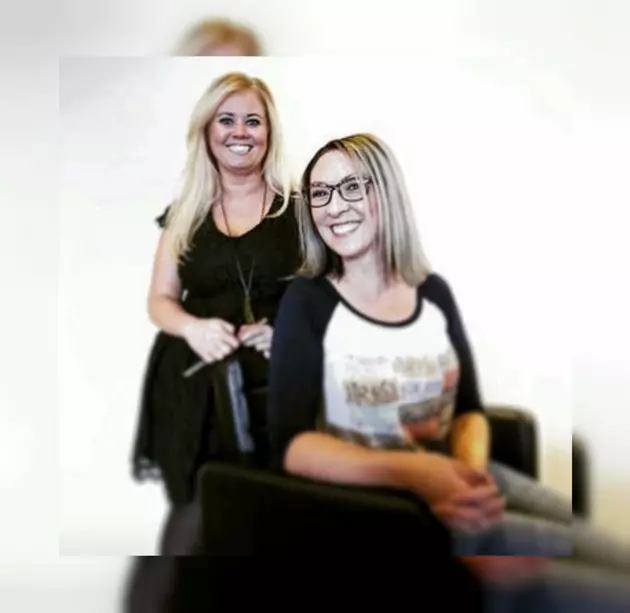 Here's What Your Hairstylist Wish You Knew
Megan Holte
I got my haircut again by the #1 hairstylist in Grand Junction and she shared a few things with me that I need to share with you. Here's what your hairstylist wish you knew.
Ever since you voted Megan Holte as the best hairstylist in Grand Junction she's been my go-to ever since. I got my haircut this past weekend and there are some thing we should talk about. These are what the #1 hairstylist around, and all hairstylists, wish you knew.
1

Hairstylists wish you knew that eye contact is not required 24/7. Not only do you not have to stare, you can close your eyes, relax and enjoy the wash/haircut.

2

Hairdressers are not mind readers. Although you don't have to know what you want, they do want to know what you don't want. This especially important for new clients.

3

Hairdressers wish you would tell them the truth, the whole truth and nothing but the truth when it comes to the products you use. They're asking what you use not to judge you, but to make sure certain things don't react negatively.

4

Megan Holte wants me and everyone to know that hairstylists do not have magic wands at their salons. They can only use what you've got. And with hair and chemicals there is only so much they can do. Megan says to remember that not everything on Instagram is real.

5

Hairdressers wish you knew that whenever they ask if you'd like to buy products at the end of your haircut, it's not to make an extra buck. It's because they want you to be able to recreate what they did.
More From 99.9 KEKB - Grand Junction's Favorite Country