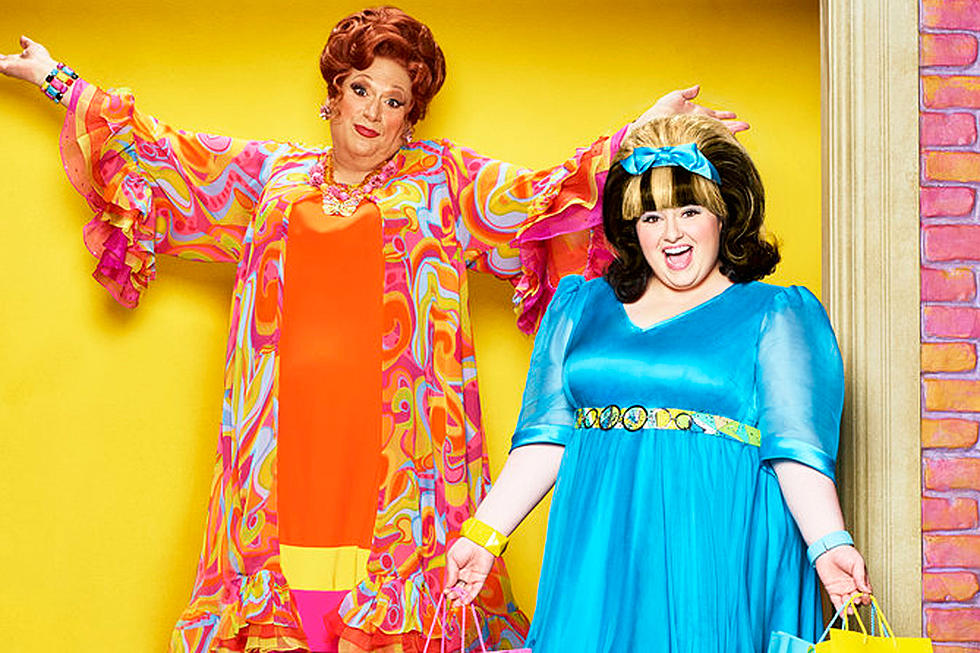 Here's NBC's First Beat-Prolonging Look at 'Hairspray Live!'
NBC
They weren't kidding when they told us we couldn't stop the beat, because wouldn't you know it – NBC went and started it up again. Your first look at the next great NBC live musical has arrived, with Ariana Grande, Jennifer Hudson and more aboard for a live Hairspray this fall.
Along with its Olympic coverage, NBC threw together the first official Hairspray Live! promo, well ahead of its official airing on Wednesday, December 7 at 8:00 P.M. The new iteration stars newcomer Maddie Baillio in the role of Tracy Turnblad, along with Harvey Fierstein as Edna Turnblad (we miss you, John), Martin Short as Wilbur Turnblad, Jennifer Hudson as Motormouth Maybelle, Kristin Chenoweth as Velma Von Tussle, Dove Cameron as Amber Von Tussle and Ariana Grande as Penny Pingleton.
Why stop there? There's Garrett Clayton as Link Larkin, Derek Hough as Corny Collins, Andrea Martin as Prudy Pingleton, and even Rosie O'Donnell as the gym teacher and Sean Hayes as Mr. Pinky.
We laughed at NBC musicals all the way from The Sound of Music to Allison Williams' Peter Pan (hang on, still laughing), but after the success of The Wiz, can Hairspray Live! be overlooked? Judge for yourself this December.
More From 99.9 KEKB - Grand Junction's Favorite Country