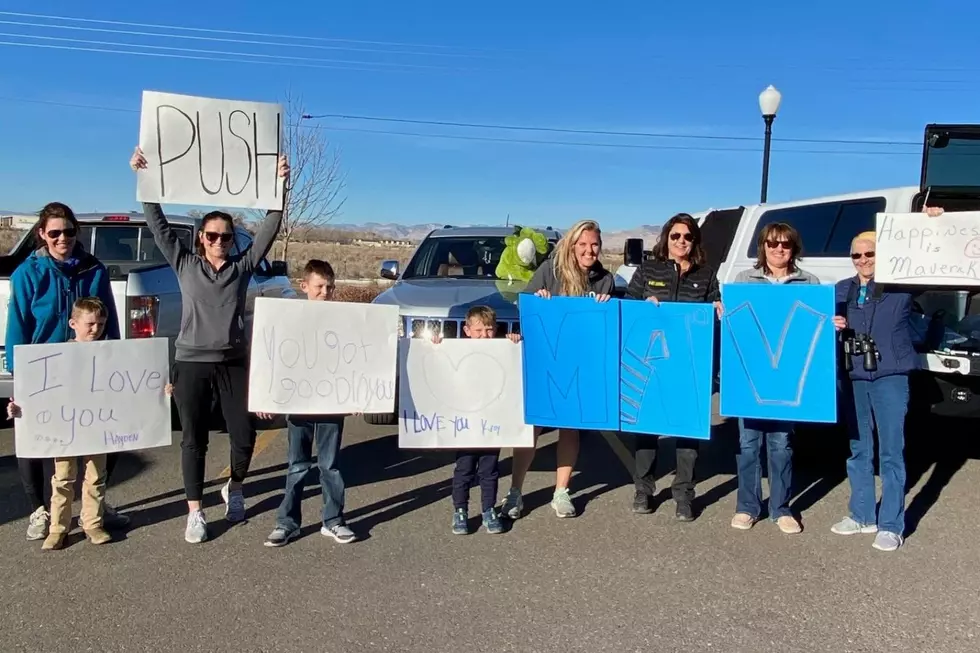 Group Cheers on Family Member in Labor Outside of GJ Hospital
Community Hospital via Facebook
Enter your number to get our free mobile app
We can't imagine how difficult it is to have a baby during the coronavirus pandemic. This is a time when you probably need your loved ones the most to support you and help you.
This group of people in Grand Junction knew they wanted to be there for their loved one on the big day, and they didn't let COVID-19 get in the way. The group decided to cheer on their family member in labor from the parking lot of Community Hospital.
Even though they couldn't be inside to hold her hand, take a look at how happy and excited everyone looks. Their signs say things like 'push' and 'I love you' and 'Mav.' We've been faced with lots of new challenges and a different way of living in 2020, but these people are making the best of it.
Congratulations on the new addition to the family. It seems like this little one already has lots of love and support.
UP NEXT: Drive Through Millions of Christmas Lights in Colorado + Utah
More From 99.9 KEKB - Grand Junction's Favorite Country