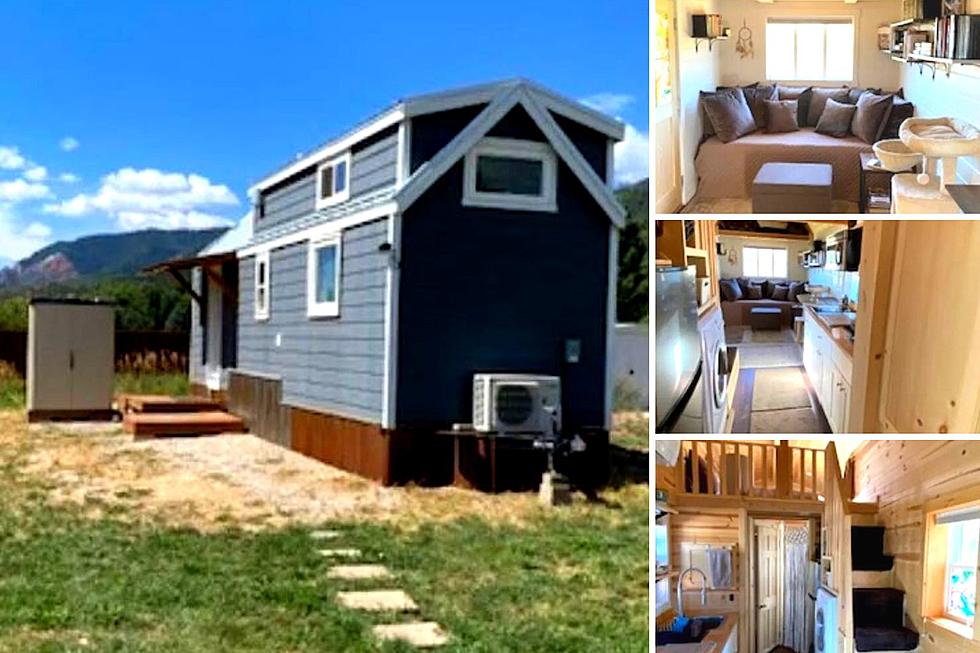 You Must See this Green Tiny Home For Sale in Colorado
Realtor.com
The Tiny Home craze is becoming more and more popular as time goes on, as well as more and more appealing due to the affordability of the homes.
One of the huge benefits of these tiny homes is that oftentimes you can easily move your entire home to a location of your choosing. So, if you wanted to live in one of the most beautiful parts of Colorado with gorgeous views of the surrounding mountains, it would be much easier than building a new home on your land.
However, there is currently a tiny home for sale near Durango, Colorado with amazing views, solitude, and because it's Certified Green, more than likely, more affordable utility bills.
Read More: Santa Fe Style Home on Colorado's Twin Lakes will Blow Your Mind
Keep scrolling to learn more about this home, and take a virtual tour below.
Green Tiny Home for Sale Near Durango Colorado
The one drawback of having a tiny home is the space. Well, this particular tiny home has 346 square feet of living space with a shed for additional storage, as well as surprisingly high ceilings.
The home is located at 80 Buena Onda Way Unit 20, Durango, CO 81301, and is currently listed for $112,000. Inside you'll find a bedroom with enough space for a huge bed, one bathroom with a shower, a kitchen area, a spot for a cozy couch, and even space for a cat tower if that's your thing.
Read More: 12 Things You Absolutely Must Accept If You Move to Colorado
The home was built fairly recently in 2020 and is 30 feet long with a tow hitch already in place in case you decided to move.
Check out this Certified Green tiny home currently for sale near Durango, Colorado:
You Must See this Green Tiny Home For Sale in Colorado
A tiny home currently for sale in Durango, Colorado is not just adorable and reasonably priced, but it's Certified Green.
Check Out this Colorado Teacher's Awesome Tiny House
A Colorado teacher lives on four acres in an awesome tiny house.
Colorado Woman's 40-foot Shipping Container Tiny Home is Amazing
Check out a beautiful home way up in the Colorado mountains that was constructed from a 40-foot shipping container.
More From 99.9 KEKB - Grand Junction's Favorite Country