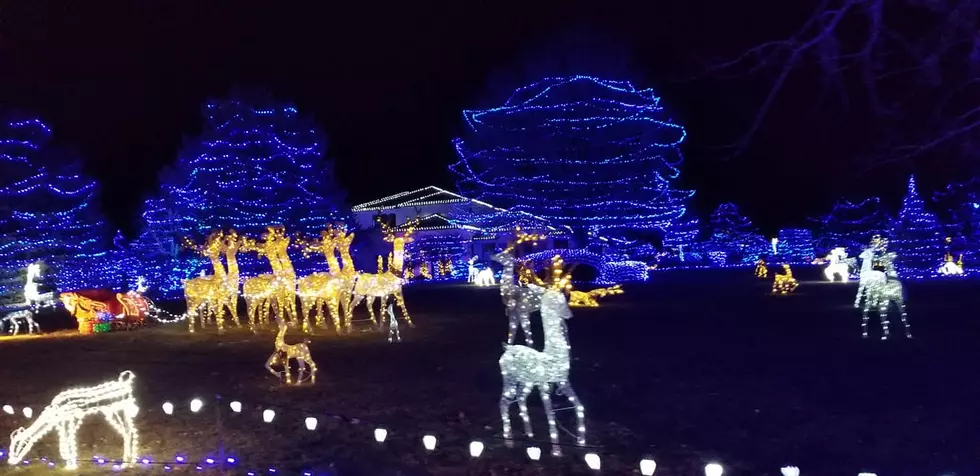 Grand Junction's Blue Light House, A Family Tradition
Billy Jenkins
A few weeks back my wife and I had the pleasure of driving around Grand Junction to see all of the beautiful Christmas lights and decorations that were on full display before the holiday. As we drove around we made it a point to visit "The Blue Light House" which is located up 26th Road/1st Street across the I-70 overpass into the subdivision names Partridge Court. But trust me if you get anywhere near the location while the blue lights are on, you will know you found the right spot.
And a recent article posted by Rocky Mountain PBS gave us more insight into the house that brings so much joy to thousands of people each year some traveling from hours away to see the spectacle.
The homeowners are Robert and Nicole Quintana and on the property in total, it's nearly 600,000 blue holiday lights. That breaks down to 8,776 strings of lights. To add a little more holiday spirit they add 256 light-up reindeer.
The tradition got started when Nicole's uncle owned the home and he put up his 39,700 lights. His name was Marc Cadez and he took pride in his Christmas decorations. When he passed away in April of 2019, Nicole inherited the house, the lights, and the tradition to keep the light show going. And that is exactly what the family is planning to make happen.
Setting up all the lights takes around 10 weeks in total. The lights stay on from Thanksgiving to New Year's and are on from 5-11 p.m. each night and 4-7 a.m. each morning.
Enter your number to get our free mobile app
CHECK IT OUT: 10 Items That May Be in Short Supply This Winter
More From 99.9 KEKB - Grand Junction's Favorite Country