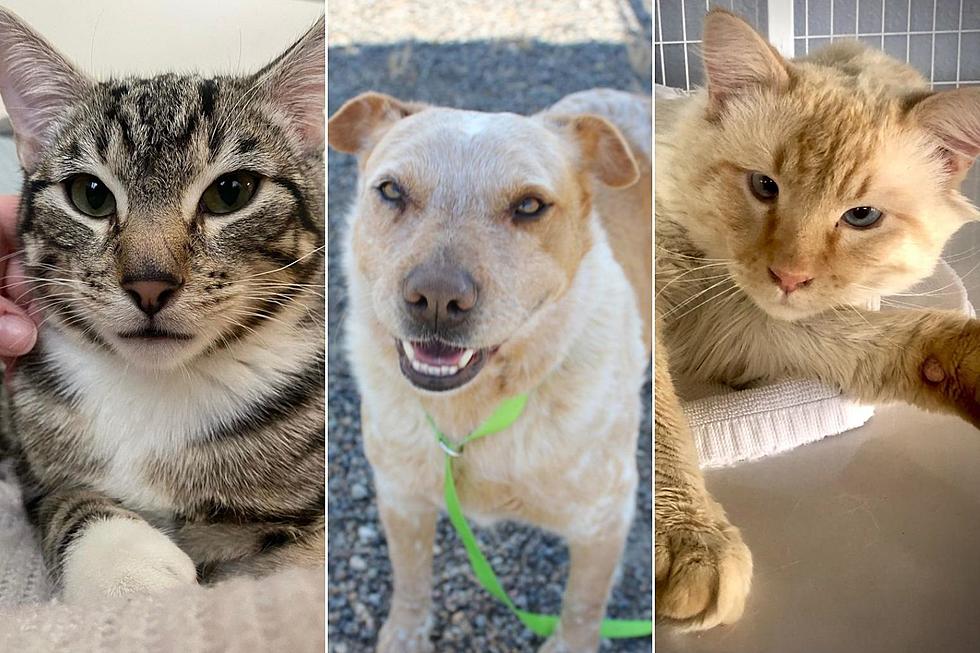 Grand Junction's Pets of the Week: Abandoned and Special Needs
Roice-Hurst Humane Society
We have some very special pets we're featuring this week from Roice-Hurst Humane Society that are looking for a forever home.
One thing the pets of the week always have in common is they need a place to call home. For various reasons, these loveable pets in Grand Junction find themselves homeless and alone - and that's why we bring them to you each week. It's hoped that individuals in our audience will feel a special connection with one of these furballs and do an adoption.
Oak Is A Special Needs Cat
Oak was found outdoors in February completely blind and suffering from an upper respiratory infection. Four-year-old Oak is now feeling much better and is ready to find a home. Oak's blindness is not slowing him down. He's being trained to follow sounds and respond to his name. He would do best in a quiet, indoor-only home with a family that is cautious of environmental dangers to a blind cat. Bonding with this blind cat would be a very special and rewarding experience.
Macy Was Abandoned In Delta
Macy is two years old and came to Roice-Hurst after being found as a stray in Delta. It appears that Macy's love languages are quality time and physical touch - she just can't get enough of people. She loves to give hugs with both paws and likes belly rubs. She may have been a working cattle dog in the past so she's still learning the leash. She loves going for walks and stays right next to you. If you're looking for a gentle, patient, and affectionate dog that stays right next to you, Macy is the girl for you.
Stripes Fell Out of A Two-Story Window
Isn't Stripes just a gorgeous cat? When Stripes was a kitten, she fell out of a two-story window fracturing his back leg, and then had major surgery and two months of strict physical therapy. He's now 7-months old and is ready to be adopted.
Stripes is energetic and loves to run around the house, explore, and play. He loves treats, snuggles, and socks. Due to his injury, Stripes needs to be an indoor-only cat and may need continued vet checkups for his leg as he grows.
Ready To Adopt?
If you are interested in adopting one of these special pets, contact Roice-Hurst Humane Society at 970- 434-7337 and arrange a meet and greet.
Supplies Wanted During Kitten Shower
Don't forget about the Roice-Hurst kitten shower on Saturday, April 2 from 10 until 4. You can meet some kittens, but it's also a time when you can help Roice-Hurst by donating kitten formula, kitten bottles, heat disks, baby blankets, baby wipes, litter, kitten food, and other kitten-related supplies.
Why do cats have whiskers? Why do they meow? Why do they nap so much? And answers to 47 other kitty questions:
Why do they meow? Why do they nap so much? Why do they have whiskers? Cats, and their undeniably adorable babies known as kittens, are mysterious creatures. Their larger relatives, after all, are some of the most mystical and lethal animals on the planet. Many questions related to domestic felines, however, have perfectly logical answers. Here's a look at some of the most common questions related to kittens and cats, and the answers cat lovers are looking for.
More From 99.9 KEKB - Grand Junction's Favorite Country