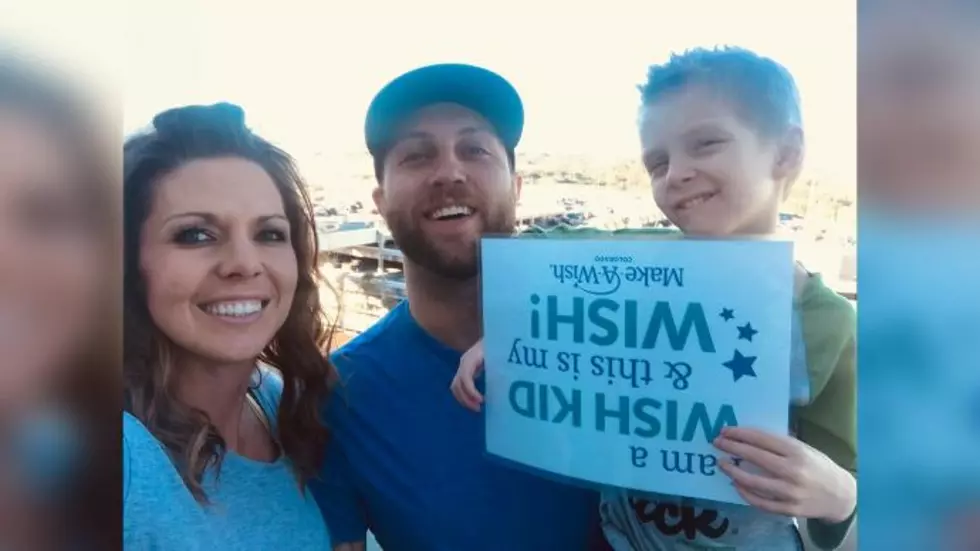 Grand Junction Kid Beats Cancer and Celebrates With Disney Cruise
KKCO Facebook
This five-year-old kid in Grand Junction has beat cancer and is celebrating with his family. Thanks to Make-A-Wish, the family is celebrating his win with a Disney cruise.
It's been a long and hard battle with cancer for five-year-old Cove Brennecke. Cove had neuroblastoma and curing it definitely wasn't easy.
He's had a double stem cell transplant, 26 rounds of chemotherapy and 20 rounds of radiation according to KKCO. His mom said:
He's in complete remission and is a "normal kid" again. It's breathtaking. It's amazing.
Cove is one brave little guy who has won his battle with cancer and now is off to celebrate.
Thanks to Make-A-Wish, Cove and his family are on a Disney Dream Cruise. Cove really wants to see Spiderman while he's on his cruise. I think Spiderman would be honored to meet a hero like Cove.
Cove has one more treatment when they return from their Disney cruise and it's expected to be his final one, according to KKCO.
More From 99.9 KEKB - Grand Junction's Favorite Country