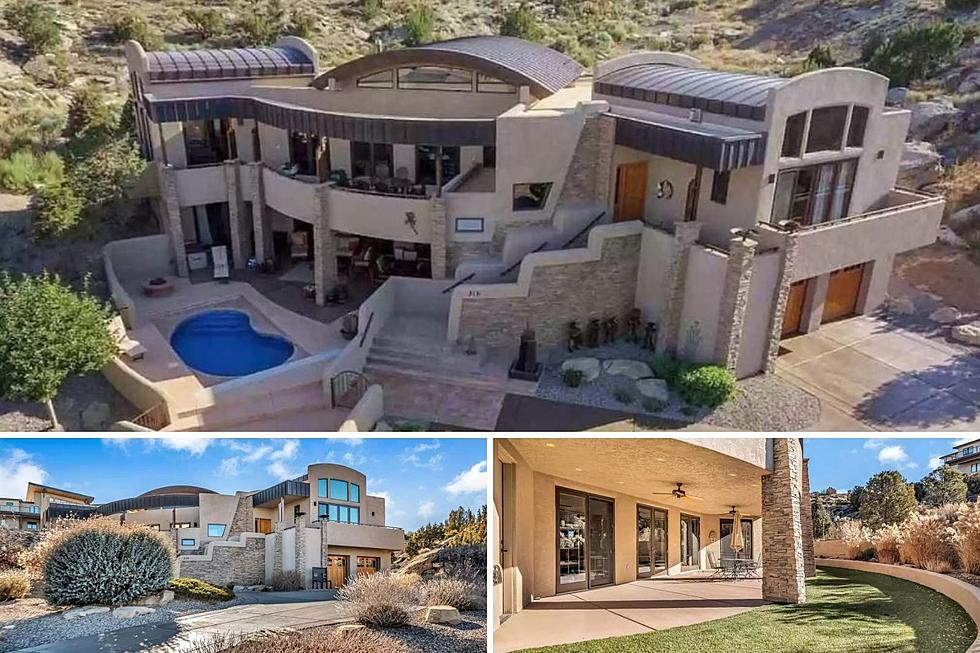 Giant $1.4 Million Grand Junction Home Sits on Golf Course
Realtor.com / Canva
Who doesn't have a dream of living on a golf course? Well, for somebody that dream could come true as there is a home currently for sale in the Grand Junction area that sits right on the Redlands golf course.
Not Cheap
Of course, living on a golf course typically comes with a large price tag, especially when the home is lavish in itself. The home in question carries a $1.4 million price tag.
Living in Luxury
In addition to being next to a fancy golf course, the home has spectacular views of the Grand Valley, as well as plenty of room to stretch out and relax, dual patios, a large garage, and much much more.
Take a virtual tour of a home in the Grand Junction area currently carrying a $1.4 million price tag:
Giant $1.4 Million Grand Junction Home Sits on Golf Course
A home for sale in the Redlands community of Grand Junction carries a price tag of $1.4 million.
Giant Beaver Creek Home Has Movie Theater + Gym
This enormous home for sale in Beaver Creek, Colorado has its own movie theater, gym, and carries a price tag of $8.5 million.
Check Out Giant 'Log Cabin' Home in Colorado
This giant log cabin home located in Woody Creek, Colorado carries a $22 million price tag.
Grand Junction Home For Sale is Full of Bay Windows + Fireplaces
Take a look inside of this Grand Junction home for sale that's full of bay windows and fireplaces.
See Inside This Popular Fruita Colorado Home With an Inground Pool
The contingency contract has been terminated on this popular Fruita property and it is once again available on the market.
More From 99.9 KEKB - Grand Junction's Favorite Country