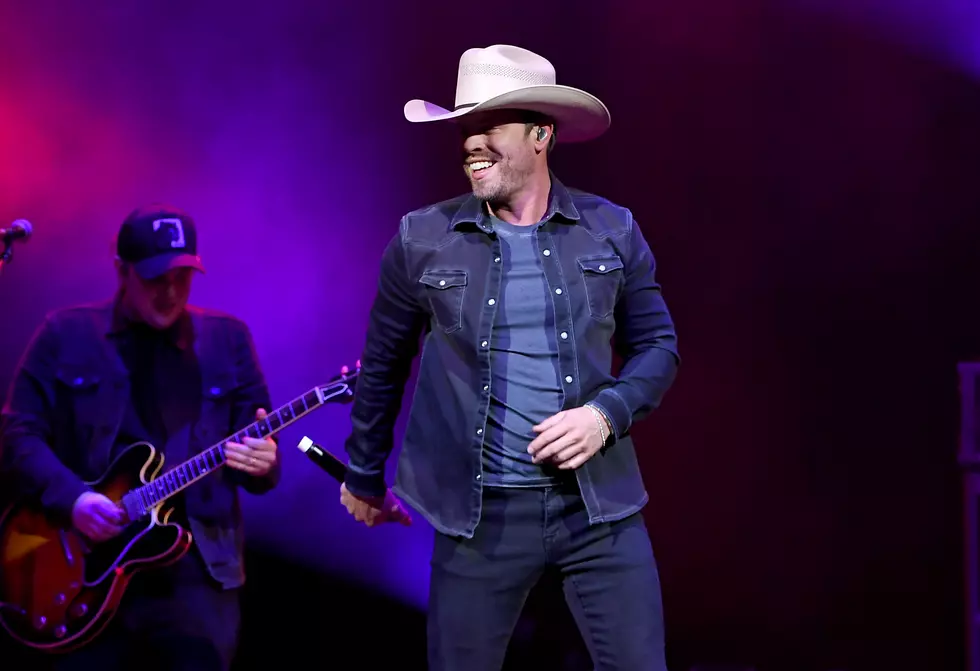 Catch Dustin Lynch Live at Las Colonias in Grand Junction
Getty Images for The Morning Han
Save the date for another chance to see today's country stars performing on the western slope. The Las Colonias Amphitheater has another big announcement for country music fans in Grand Junction.
The Amp welcomes Dustin Lynch to the Grand Valley on Friday, September 23rd. 
Grand Junction Welcomes Dustin Lynch to Las Colonias
Dustin Lynch brings his new album Blue in the Sky to Grand Junction for a night of boot stompin' near the Colorado River. Tell your friends that tickets are about to go on sale. The Tullahoma native was inducted into the Grand Old Opry in 2018. Lunch won the Academy of Country Music Award for Top New Artist of the Year in 2014.
When Do Tickets Go On Sale?
Ticketmaster will give fans the chance to purchase tickets beginning this Thursday, July 21st. We will announce the Ticketmaster code for Dustin Lynch at 9 AM. The code can be used starting at 10 a.m. Thursday on Ticketmaster's site. 
The general public can purchase tickets beginning at 10 a.m. on Friday, July 22nd. Tickets can be purchased online with The Amp, Ticketmaster, or at the Avalon Theatre Box Office. 
Enter to Win Tickets to See Dustin Lynch at the Amp Before You Can Buy Them
Fill out the easy entry form on our mobile app for a chance to win tickets before they even go on sale. You can party with Dustin Lynch at Las Colonias. Wes will announce the winners this Friday morning before 10 a.m.
KEEP GOING: All of the Concerts Coming to Grand Junction in 2022
Scroll through the concerts scheduled for 2022 in Grand Junction, Colorado. You'll find shows from all the major music venues in town listed here along with links to find tickets while they last.
CHEERS: A List of Grand Junction's Favorite Bars Serving Up Cold Beer
We asked you what your favorite place is in Grand Junction, Colorado for ice-cold beer? Tell us your favorite watering hole in the Grand Valley. Is it a restaurant, dive bar, or maybe your back porch?
ACTION: 41 Movies You May Not Have Known Were Filmed in Colorado
Get the popcorn ready because we're checking out a list of movies all filmed right here in the great state of Colorado. Scroll on to learn more about which parts of the state have been featured in some of America's favorite films.
More From 99.9 KEKB - Grand Junction's Favorite Country