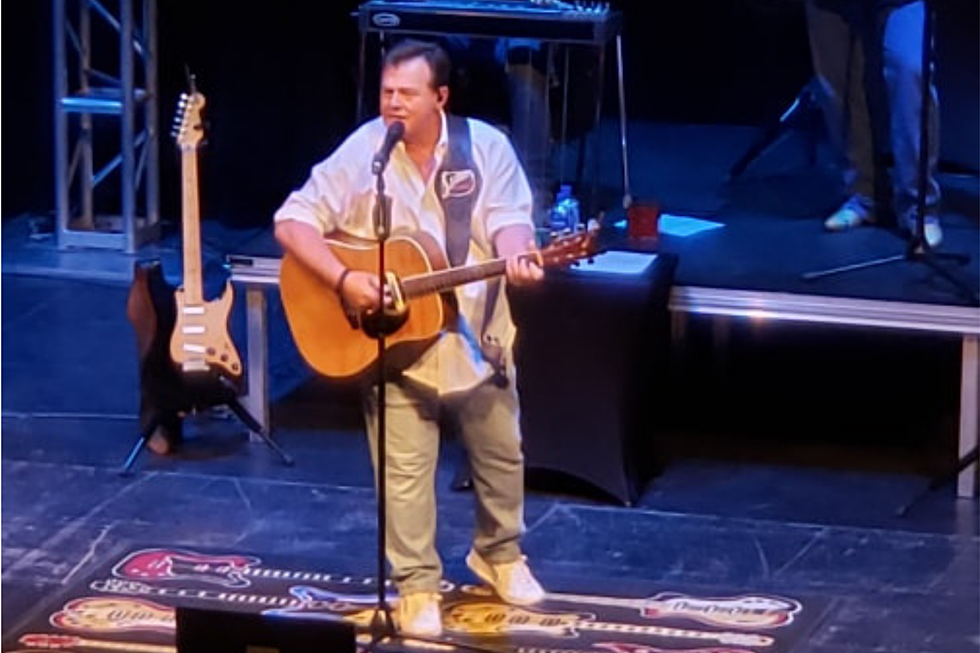 Grand Junction Concert Etiquette Refresher
James Smith
I sincerely hope you had a chance to catch Sammy Kershaw in concert last night in Grand Junction. It was awesome. The only negative involved a few breaches in concert etiquette. Here's a quick refresher.
Sammy Kershaw, along with Brinn Black, put on a fine show last night (April 29) at the historic Avalon Theatre. I've always enjoyed Sammy's music, but I had forgotten what an excellent entertainer he can be. The evening would have been perfect had it not been for a few faux pas from the crowd.
According to Billboard.com:
Fans may have mixed reactions to an artist banning video camera use during concerts, but most concertgoers don't realize that recording a live musical performance without the consent of the artist is illegal. Although artists usually have no interest in suing their fans, musicians actually have a legal right to expressly forbid audiences from recording their live performances. Musicians and fans have generally been unaware of such laws because they are rarely enforced. The unlawful activity that concertgoers engage in when recording footage is called "bootlegging."
Prior to the start of Sammy Kershaw's show at the Avalon, the announcer clearly stated there was to be no video recording of the performance. About halfway through the concert, two audience members made their way to the front row and began shooting video with their phones. At times these two made a nuisance of themselves.
Before long, the engineer working the stage sound came out to the front of the stage and told the two to stop recording. They didn't. After a few more songs, the engineer jumped off the stage, grabbed a security guard, and had the two ejected from the theater.
Granted, there are artists, Reba would be one, who have no objection to people shooting video at their concerts. That may be. However, when I buy a front row ticket to a concert, I am there to see the entertainer, not the back of the head of someone who crowded their way to the front of the room to shoot video.
If those individuals wanted front row seats, they should have purchased front row tickets. It's that simple. In the end, they ended up sitting in really crummy seats, namely the park bench outside the theater.
I'm a music fanatic. It's all I do. I'm there to listen to music, and hopefully, to see the performers. It's my assumption that everyone else in the theater is there to do the same. There's no such thing as a bad seat at the Avalon Theatre. When you buy your ticket, purchase the seat you want. It's that simple. A little concert etiquette goes a long way.
Oh, by the way, did you see that Gary Allan is coming to the Las Colonias Amphitheater on July 25, 2019?
More From 99.9 KEKB - Grand Junction's Favorite Country