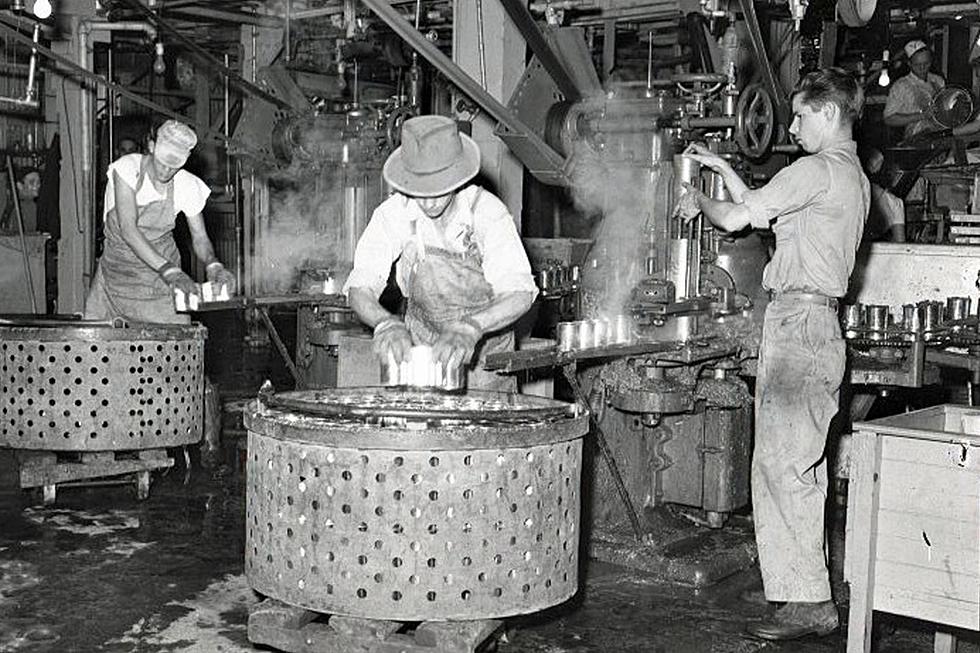 Amazing Photos Tell the Story of Old-Timey Canneries in Western Colorado
Robert Grant
While searching through some of my grandpa's old photos, a handful of negatives of Colorado canneries came up. Take a look at Western Colorado workers grinding away back in 1947.
Whenever possible, I root through some of my grandpa Bob Grant's negatives from the 1940s and 50s. From time to time negatives come together to form a theme. Here are a handful of shots of local cannery workers.
We Have A Theme
All five of these shots have one thing in common:
All are shots from Palisade, Colorado
All show cannery workers at their jobs
All were taken in September 1947
Grand Junction's Kuner-Empson Cannery
The Museum of Western Colorado's webpage timeline states this facility was running at capacity in 1941, six years before some of these photos were taken.
According to Colorado Encyclopedia:
The Kuner-Empson Company had its roots in two Denver business families. In 1864 John Kuner opened a "kitchen cannery" in Denver, canning pickles and peas.

 

Meanwhile, in 1883 Cincinnati confectioner John Howard Empson moved to Colorado to improve his poor health—likely he suffered from tuberculosis. He opened a candy store in Denver, but Empson saw a greater opportunity in canning vegetables from Colorado's many farms and orchards.
Why Are These Photos From Palisade?
Thanks to Priscilla Mangnal and Newspapers.com, we have an answer. The Kuner-Empson Company employed between 250 and 300 people at a plant it leased in Palisade. Kuner-Empson signed a one-year lease with the Colo-Flavor Canning company.
Work-Study for Grand Junction Students
A Daily Sentinel article from 1944 reports a surplus of tomatoes resulted in students from Grand Junction High School being given work release in order to work at the cannery. The October 10, 1944 headline read, "HIGH SCHOOL SENIORS COME TO RESCUE OF CANNING INDUSTRY TO HELP SAVE TOMATOES."
Fast Forward to 2021
Check out these action photos. Here in 2021, you can't even make an appointment to get your nose hairs trimmed without having to schedule it six months out. Burger joints can't even open their dining areas because they can't get their employees to come back to work. Imagine, if you will, schools granting students early release so they can work at a cannery due to a "surplus of tomatoes."
Colorado Cannery Workers from September 1947 - Bob Grant Photos
Let's go back to Coloroado 1947 with these hard working Americans.
Grand Junction Restaurants That Should Be on the Food Network
Local Announce Their Favorite Burgers in Western Colorado
Best Mexican Restaurants in Grand Junction
More From 99.9 KEKB - Grand Junction's Favorite Country