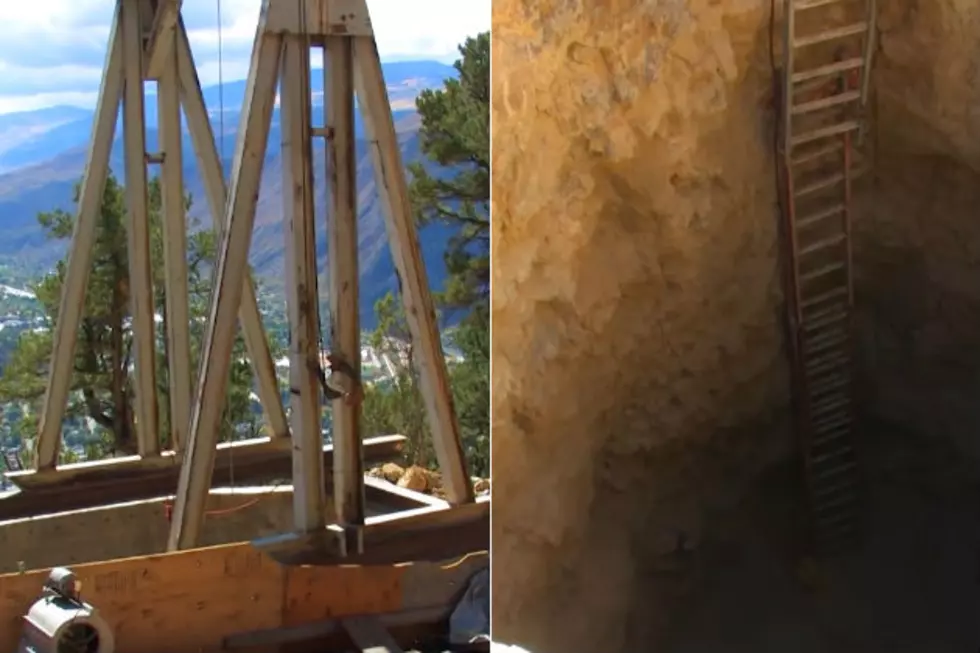 Heart-Stopping Thrill Ride Coming to Colorado Amusement Park
Glenwood Caverns Adventure Park via YouTube
Mining in Colorado is an important part of the state's history. With that in mind, a Western Colorado adventure park is turning history into a heart-stopping thrill ride.
If you've never been in a mineshaft, you're about to find out what it's like because this ride topples you down an underground shaft in Iron Mountain.
If plummeting down the shaft isn't enough, the soon-to-be theme ride at Glenwood Caverns Adventure Park features ghostly guides sharing tales of mining, including the fact this mine is frighteningly haunted.
To give you a sense of what you're going to experience, think Disney's Tower of Terror built inside a 19th-century haunted mine.
The Haunted Mine Drop is one of many changes being made at the park, most of which come from park visitor's suggestions.
More From 99.9 KEKB - Grand Junction's Favorite Country