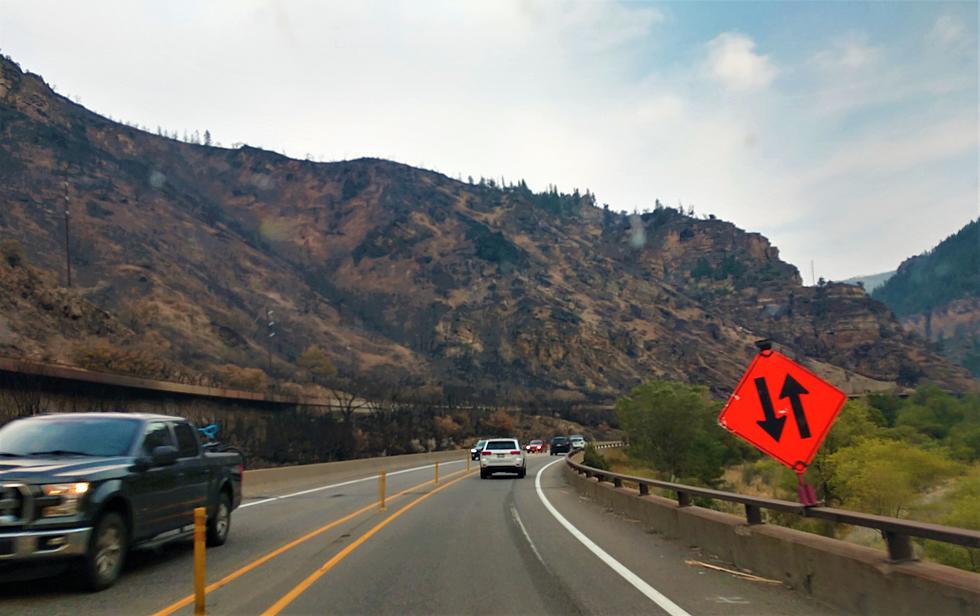 Eastbound Interstate 70 To Entirely Shut Down For Two Nights
Townsquare Media
Colorado motorists need to be aware of a major road closure that's happening this week in western Colorado.
Eastbound Interstate 70 through Glenwood Canyon will be completely closed to traffic for about 16 hours this week as crews work to repair the retaining wall that supports the eastbound lanes.
The good news is the closures come at a time when most people aren't traveling, but, anyone who has ever been on the interstate in the middle of the night knows there is never a time when there is no traffic.
When Is the Closure?
According to the Colorado Department of Transportation, the closure of Interstate 70 through Glenwood Canyon will take place Wednesday starting at 10:00 p.m. until 6:00 a.m. Thursday morning. The eastbound lanes will be closed again starting Friday at 10:00 p.m. until 6:00 a.m. Saturday morning. The westbound lanes will not be affected during this closure.
The best strategy for I-70 travelers will be to plan your travel so you can be through Glenwood Canyon before 10:00 Wednesday and Friday nights. Otherwise, the dreaded northern alternate route will be in play for eastbound motorists.
Back To Normal By Thanksgiving?
In spite of the single-lane closures on I-70 through the canyon that has been in place since the extended closure of the interstate earlier this year due to mudslides, traffic flow through the canyon has been good. However, CDOT hopes to have all four lanes in both directions open to traffic by Thanksgiving, just in time for the Colorado ski season.
As always, CDOT will have travel updates at cotrip.org throughout the week. It will be a good idea to check on the status of the highway before embarking on any late-night or early-morning travel this week.
SEE WHAT HAPPENED: 10 Shocking Images of the Glenwood Canyon Mudslide
New footage released from CDOT shows just how awful the mudslides are in Glenwood Canyon.
CDOT Hires Colorado Team to Begin Pavement Repairs on I-70 in Glenwood Canyon
Check out photos of the work ahead as CDOT announces Colorado-based Lawrence Construction has been hired to begin the pavement repairs needed at I-70 in Glenwood Canyon.
I-70 Side Trip: Take A Photo Tour of Silver Plume, Colorado
Before taking a look at some photos of the town, how about a few quick facts about this I-70 landmark.
The estimated population of Silver Plume in 2016 was 173 - about 93 households. The houses here are colorful and well-kept on dirt streets. You'll find historic-looking buildings, including the George Rowe Museum, which is the town's original schoolhouse. If those walls could only talk.
Though the town is small, you immediately sense the historical significance of Silver Plume, once upon a time a silver mining camping boasting a population of nearly 1,000 in 1890. The town is part of the
Georgetown-Silver Plume Historic Landmark District
.
History buffs can enjoy the
Georgetown Loop Railroad
that runs two miles between Georgetown and Silver Plume. If you have never done it, the next time you travel I-70, take a few minutes to stop and smell the roses in Silver Plume.
More From 99.9 KEKB - Grand Junction's Favorite Country