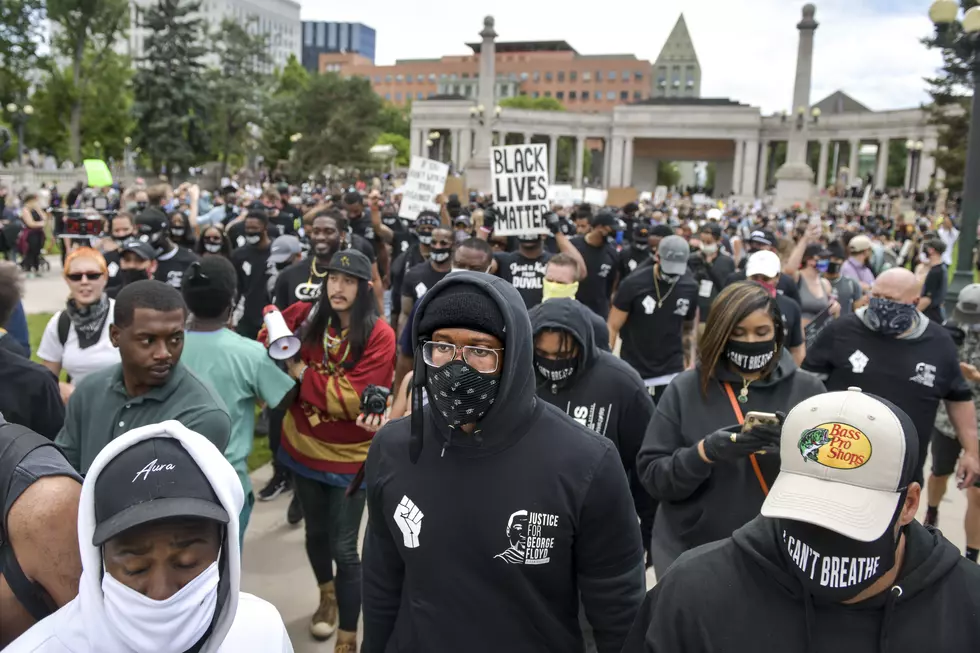 Denver Man Drives Through Crowd of Protesters, Detained by Police
Getty Images
Last night there was a man detained by Denver police officers after he drove his SUV through a crowd of protesters who were calling for justice in the Breonna Taylor case outside of the Colorado State Capitol building according to The Denver Channel. There are multiple videos that are circulating online including this one posted by reporter Shelly Bradbury.
There seemed to be just one protester that was hit by the vehicle and she said that she was not hurt badly.
The driver of the SUV was detained by police at the intersection of Colfax and Broadway just seconds after the incident took place. It's unsure at this point if the driver will face charges for his actions.
This is the third time this year a driver has hit-and-run protesters that are calling for racial justice. This was the only violence from the protests that took place last night in Denver.
Enter your number to get our free mobile app
Here's When Colorado Fall Colors Will Peak in 2020
More From 99.9 KEKB - Grand Junction's Favorite Country