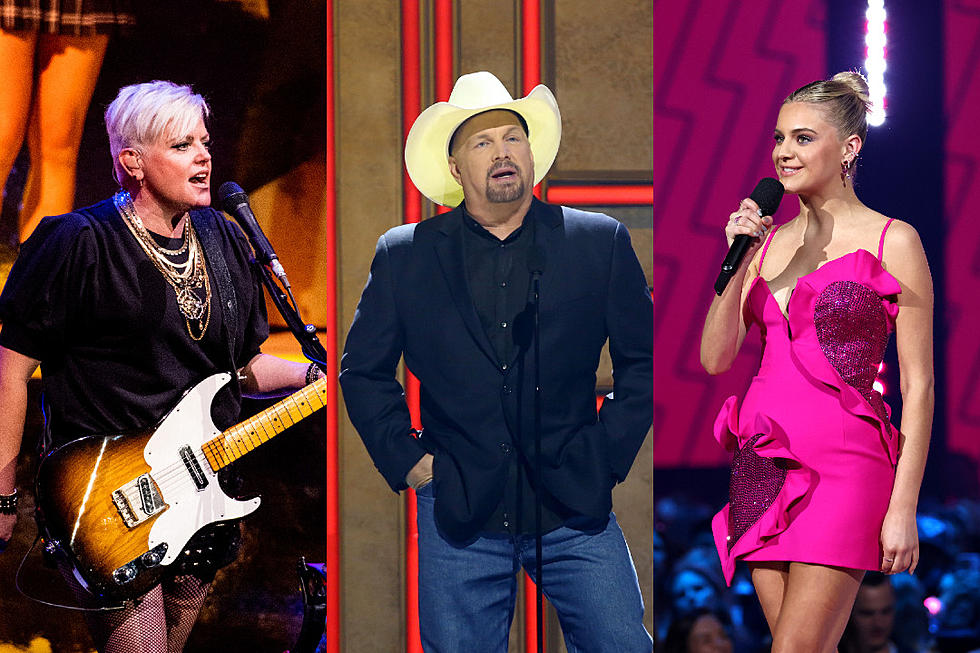 Earl Had to Die: The 20 Best Country Songs About Killing Your Man
Timothy Norris, Terry Wyatt, Rick Kern, Getty Images
Murder ballads are a centerpiece of classic country, and while they're less prevalent today than they used to be, there's still a whole cache of top-notch songs about men offing their female romantic partners. Less commonplace are songs that go the other way, but fear not: Country also has plenty of songs about women who kill, and we've got the list to prove it.
A few parameters knocked off some obvious contenders for this list. We focused on just one song per artist, meaning that Carrie Underwood and Miranda Lambert — two country stars with multiple murder songs in their catalogs — each only got one slot. Songs like "Before He Cheats," "Church Bells," "White Liar" and "Kerosene" are all great revenge anthems — but ultimately, even bigger songs pushed them out of the final cut.
The theme was specific enough to narrow things down even further. For a murder to make this list, it had to have at least one male victim — so Ashley McBryde's "Martha Divine" was out, despite being one of the genre's finest modern murder songs. More honorable mentions go to Willie Nelson's "Red Headed Stranger" and The SteelDrivers' "If It Hadn't Been for Love," but by the same token, they didn't make this list, either.
What's left is truly epic, and truly villainous, round-up of the greatest kill-your-man songs in country music. Scroll through the gallery below to see our picks for the best revenge hits and worthwhile deep cuts on the theme of murder — and specifically, murdering the man in your life (or convincing someone else to do it for you). Read on, and be sure to let us know in the comments if we missed your favorite song about offing your man.
Earl Had to Die: The 20 Best Country Songs About Killing Your Man
From Lefty Frizzell to Carrie Underwood, country stars have always written about murder. Murder ballads about men who do away with their female love interests are abundant, but there's also a whole lot of great songs about the women who kill -- or have others kill for them. Here are the 20 best songs about, er, disposing of the man in your life.
More From 99.9 KEKB - Grand Junction's Favorite Country