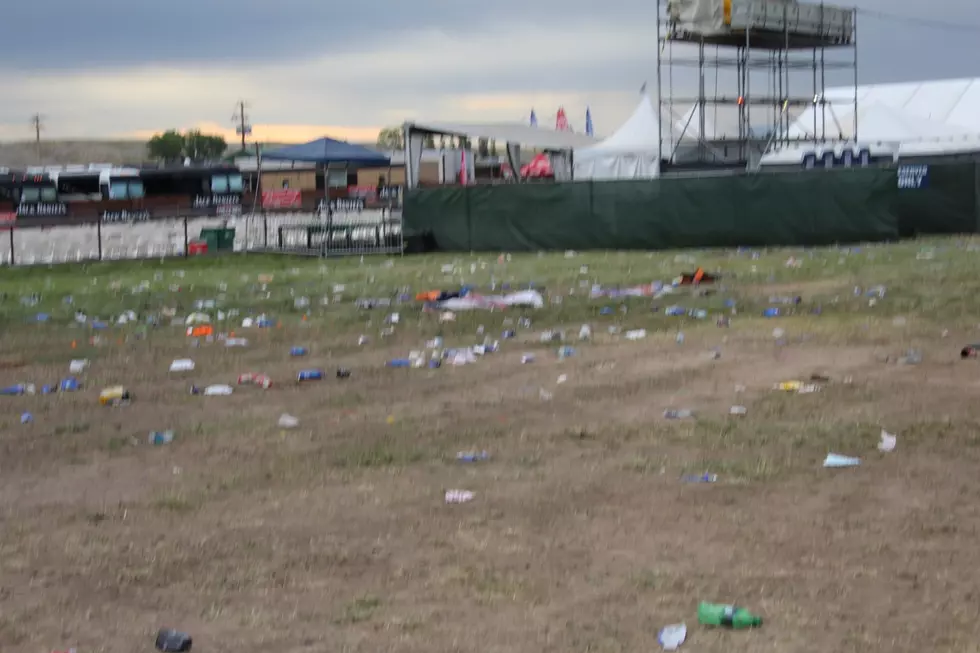 Country Jam Litterbugs Not As Bad In 2018
Townsquare Media
Country Jam Trash
Partying into the night with Big and Rich and Miranda Lambert at Country Jam leaves you pretty tired. So there's no need to pick up that bottle or cup you've been drinking from right?
Take a look at the concert grounds Saturday morning. You can definitely tell there was a party going on here, can't you?
Not all of it is cans, bottles or cups. Look close and you will see shirts, socks, and all kinds of things you wouldn't expect to be found lying on the ground where 30,000 people were standing, dancing, whooping and hollering at the music, the other people and the fact that it's Country Jam, Baby.
The surprising thing about all of this is how much less trash was left around this year. If you recall the pictures from last year's Country Jam, it looked pretty bad, and, while not pristine by any means, it is an improvement.
More From 99.9 KEKB - Grand Junction's Favorite Country