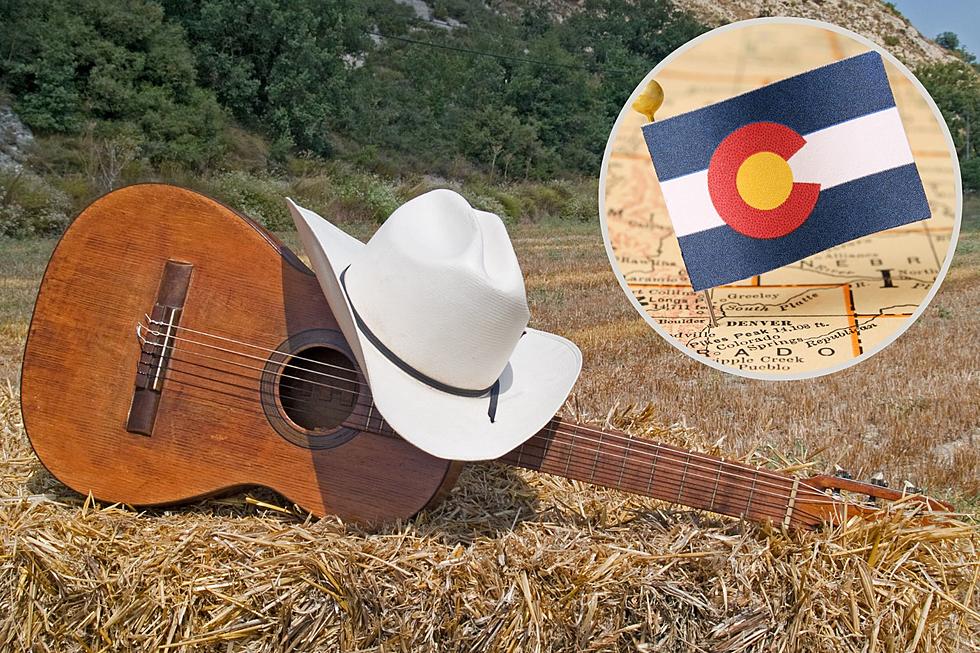 Country Artists Get Their Hats At This Colorado Store
Canva
Earlier this week, a CMA Award-winning and Grammy-nominated Country artist from Nashville stopped by a Grand Junction, Colorado store to add to her cowboy hat collection.
What does it say about Western Colorado when Country artists from the Country Music Capitol of the World come here to get their hats?
Terri Clark In Grand Junction, Colorado
This last Sunday, March 26, 2023, CMA President's Award winner, three-time Juno award winner, and Grammy-nominated artist Terri Clark made her way to the historic Avalon Theatre in Grand Junction, Colorado. If you're familiar with Terri Clark and her nearly 30-year career as a major Country recording artist, then you know about her trademark hats. She's been wearing a lid ever since she signed to Mercury Records back in 1995.
Prior to her Sunday concert in Grand Junction, Terri Clark stopped by a western wear shop located in Orchard Mesa in Grand Junction.
What Does This Say About Colorado?
Early in her show on Sunday, Terri Clark made mention of her trip to Rocky Mountain Hats & Boots at 2718 Highway 50 in Grand Junction. While there she purchased five hats.
During her performance she said, and I'm quoting her as best I can, that it's a sad day when someone who lives in Nashville, Tennessee has to come to Colorado to get a decent cowboy hat.
Terri Clark Knows How To Wear a Hat
I called down to the store to speak with the proprietor, Jerry Derby. I've known Derby for years. According to him, Terri Clark purchased a total of five custom hats, and then, shaped some of the hats herself. According to Derby, "She wears a hat very well."
When asked if she did a good job shaping hats, Derby replied, "Hell yeah. She used to work in a western store."
Other Country Stars Who've Purchased Hats at This Store
According to Jerry Derby, over the course of his 58 years of shaping hats, his stores have produced hats for artists such as Chris Ledoux and Glenn Campbell.
Shaping Hats In Western Colorado
This is in no way, shape, or form a commercial. This business does not advertise with this station. Put simply, Terri Clark's comment regarding Nashville artists having to come to Grand Junction, Colorado, really caught my attention. Keep in mind, Harrison Ford comes all the way to Grand Junction to have his aircraft worked on.
Check out this short video I made a few years ago featuring Jerry Derby. People must enjoy his work considering this video has received over 38,000 views.
Here's a big shout-out to Terri Clark. That was an awesome show at the Avalon. Thanks for visiting our town, and thank you for visiting our local businesses.
KEEP SCROLLING: 13 Grand Junction Concerts You Should See In 2023
Scroll on to check out 13 shows that are set for Grand Junction, Colorado in 2023. From the historic Avalon Theatre to the Amphitheater at Las Colonias, see who has shows locked in so far for the year ahead in western Colorado.
NEXT: You Told Us These Grand Junction Businesses Have Great Customer Service
In 2023, prices are stupidly high on most things that people actually need. When you go out and shop, you want to go to a place that still wants to earn your dollar. In a time when most cashiers won't make eye contact with you, it's nice to know there are still places that know what great customer service is. Scroll on to see which local businesses you told us are the best for great service with a smile.
NEXT: Grand Junction Fashion of the Past - Robert Grant Photos
Here's a fashion flashback to Grand Junction, Colorado, of the 1950s, 60s, and 70s. Many of these photos appeared in Sunday inserts promoting new fashions from Downtown Grand Junction merchants.
More From 99.9 KEKB - Grand Junction's Favorite Country