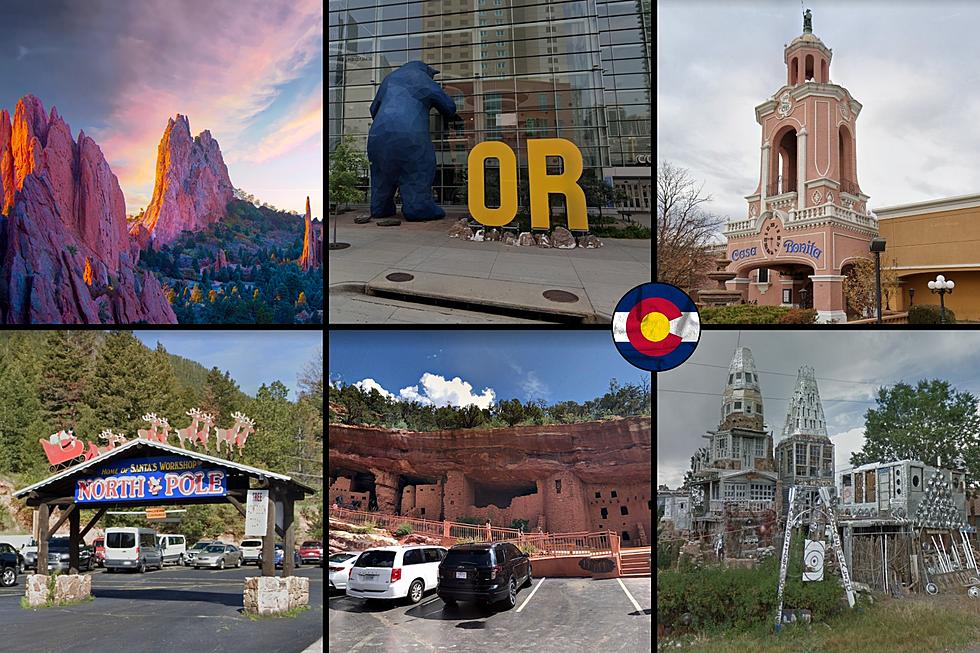 12 Colorado Tourist Traps That Are 100% Worth It
Canva
Back-to-school season is here which means hot spots, tourist attractions, and National Parks are all a little less crowded than they were just a month ago. This means the late summer/early fall road trip is calling.
We've come prepared with a few suggestions to help get you out the door to enjoy the end of summer or the first few weeks of fall colors. Keep going for a look at twelve Colorado tourist traps that are worth the drive.
Select Your Ultimate Machine Gun
There is only one gun range and museum in Colorado that allows you to select one of about one hundred and fifty different machine guns and let er rip. This magical place would be the Dragon Man's Military Museum near Colorado, Springs. Click here for all the details on the largest shoot of the year coming up in September, when you can select your machine gun and fire it on a 200-yard range. You have GOT to see this place.
Read More: The Tourist Attraction Colorado Residents Want to Visit Most
Visit Santa at the North Pole
From machine guns to Santa's North Pole, Colorado has it all. If you are looking for something more kid-friendly, why not let Christmas come early with a visit to the North Pole? Santa's workshop and amusement park are open all summer with holiday hours beginning in November. The kids will love the rides, food, and a chance to visit with Santa while you grab some fun photos of the visit.
A Colorado Castle Made of Beer Cans
When Dominic "Cano" Espinoza came home from Vietnam, he decided to build a castle. A vast amount of beer cans and scrap metal became the 40-foot-tall Cano's Castle located in Antonito, Colorado. While the structure is not something anyone can live in, people come to this tiny town from all over to take a look at it. Take a closer look in the photo gallery below of tourist traps you totally need to see.
12 Colorado Tourist Traps That Are 100% Worth It
Late summer road trips are the perfect way to enjoy the last few weeks of summer, and Colorado's beautiful fall color change. Which roadside attractions are worth the drive? Keep going to check out twelve of Colorado's tourist traps that are still an enjoyable visit for the whole family.
MORE: 12 Strange Things You See on the Side of the Road in Colorado
Colorado is loaded with some pretty interesting roadside attractions. Check out the wonder of Bishop Castle, the largest fork sculpture in America, an 18-ton hotdog, a UFO watchtower, and even a statue of a headless chicken. Scroll on to check out 12 of Colorado's strangest roadside attractions.
LOOK: 25 Grand Junction Restaurants That Blow Tourists Away
We asked our audience for a restaurant they would recommend to someone visiting from out of town. Scroll through the list of the best restaurants GJ has to offer.
More From 99.9 KEKB - Grand Junction's Favorite Country