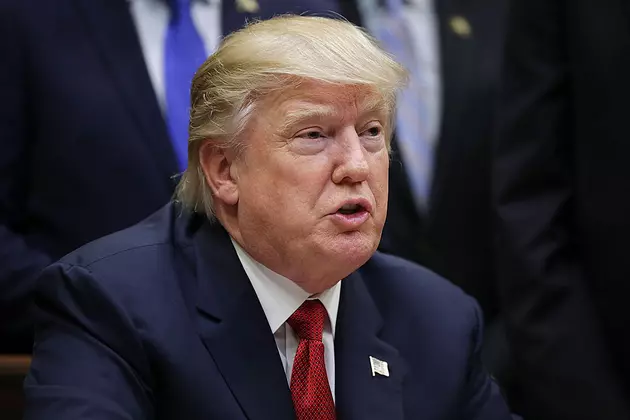 Colorado Teachers Uses President Trump's Face As A Pinata
Getty Images
A Spanish teacher in Johnstown, Colorado allowed students to repeatedly strike a pinata that had a picture of Donald Trump's face attached to it.
CBS4 in Denver has reported that this happened as part of a Cinco de Mayo celebration on the grounds of Roosevelt High. The yet-to-be-named teacher has been put on paid administrative leave until further notice. Here is the statement from the school district:
https://www.facebook.com/Weld-RE-5J-School-District-266912763378313/
But, before we get too deep into this party, there have been several reports from students, that not only was President Trump's picture on the pinata, so was a picture of Mexico's president, Enrique Pena Nieto. Although no photographic or video proof of that has been found yet.
Does that make a difference if President Nieto's picture was on there as well? Wouldn't it seem if the pinata had both leaders on it, it would be more of a celebration, than some form of protest?
But, in either case, don't we have the right to put a picture of whatever or whomever we want on a pinata? I am not sure where that is covered in the Constitution. I got a 'C' on Political Science.
Do you feel like we have that right?
More From 99.9 KEKB - Grand Junction's Favorite Country