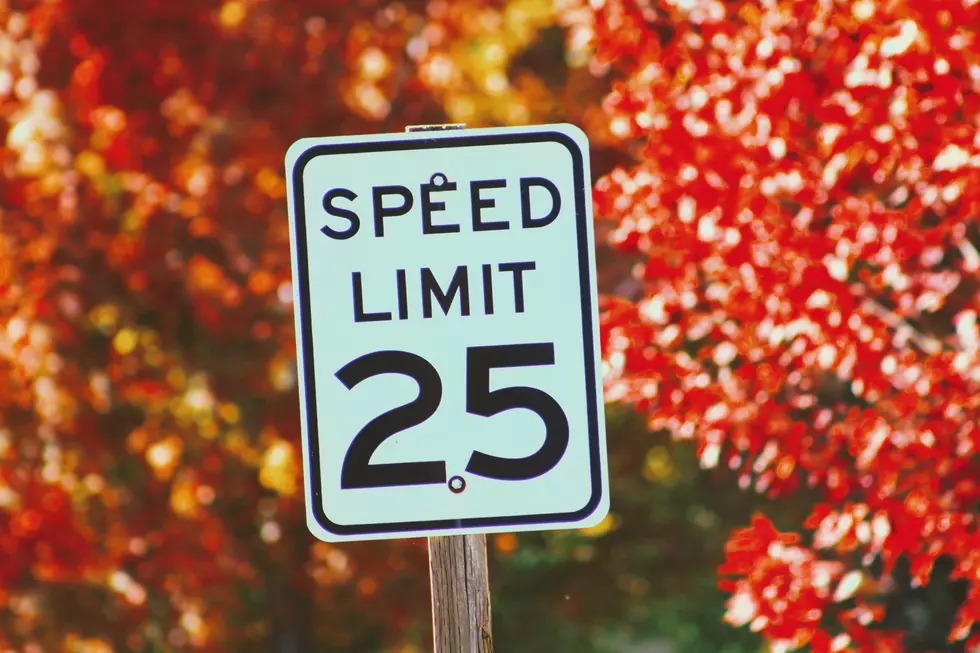 Does the Speed Limit Change Before or After the Sign in Colorado?
Joshua Hoehne // Unsplash
As I was driving to the Townsquare Media studios in Windsor the other day, it came time for me to switch from 45 mph to 55 mph.
Although I was still in a 45 mph zone, I could see the 55 mph speed limit sign ahead. I wondered: does the speed limit change when I can see the sign or after I pass it?
Let's investigate:
Colorado's State Speed Limits
According to the Colorado General Assembly, the state of Colorado adheres to general speed limits. These differ by area and can change depending on traffic and road conditions. However, if you're unsure of what the speed limit is, it's best to stick to the following:
Blind curves & narrow mountain highways — 20 mph
Business districts — 25 mph
Residential Districts — 30 mph
Open mountain highways — 40 mph
Open highways that aren't interstates, four-lane freeways, or expressways — 55 mph
Four-lane highways in the interstate system or expressways — 65 mph
When Colorado's Speed Limit Signs Take Effect
Still, if you can see a speed limit sign, can you start following it? Unfortunately, you may not like the answer.
Karl Smallwood of Today I Found Out reports that the speed limit only changes once you've reached the sign. So, even though I can see the 55 mph sign ahead of me, I still have to go 45 mph.
"Contrary to what people may try to tell you, by the letter of the law there is no 'buffer' or grace period near a speed limit sign..." said Smallwood. "Any signposted speed limit comes into effect at the exact point the side resides."
Colorado does have a speed limit tolerance of five mph on highways, and traffic officers could decide to let you slide around speed limit signs. But, if you want to be safe, don't hit the gas until after that sign.
The Safest Colorado Counties to Drive Based on Fatal Accidents
See the 25 safest counties to drive in Colorado based on fatal accident data.
The Most Dangerous Colorado Counties to Drive Based on Fatal Accidents
While six Colorado counties managed zero fatal accidents in 2020, the rest were not nearly as safe to drive in.
White Knuckle Your Way Down Colorado's Most Dangerous Roads
Slivers of asphalt cling to mountainsides with barely enough room for a subcompact car, let alone the monster RVs peppering the roadways. Blind corners leave even the most experienced drivers wondering what awaits around the bend. Let's not forget the thousand-foot drops with nothing between safety and impending doom but a thin slice of gravel -- talk about white knuckles.
If you're brave enough to "risk your life" for beautiful views, you won't be disappointed.
How many of these dangerous roads have you traveled in Colorado?
More From 99.9 KEKB - Grand Junction's Favorite Country