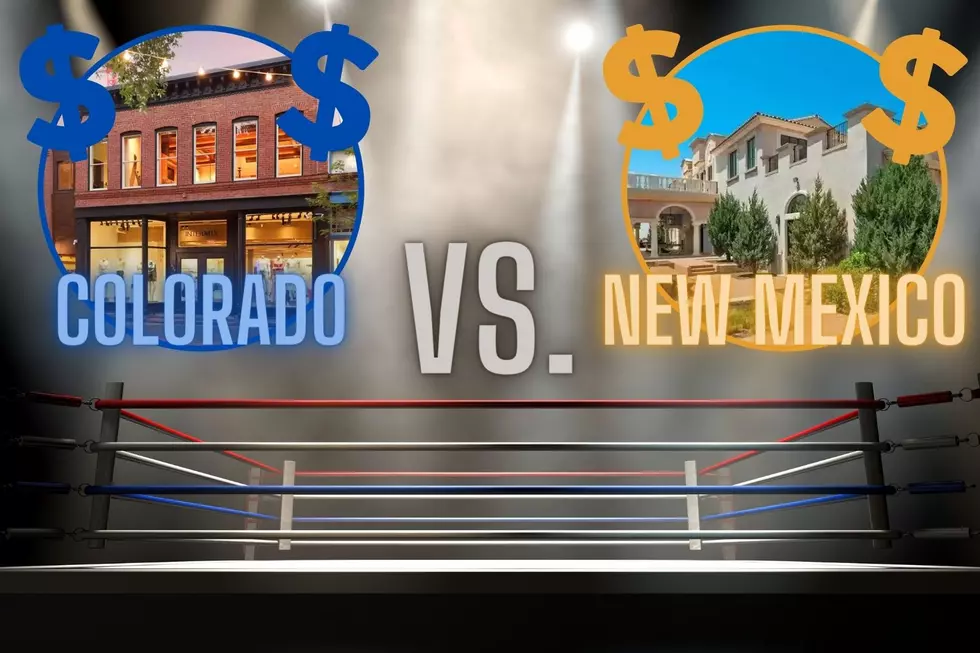 Priciest Property For Sale In Colorado Compared to New Mexico
Realtor.com / Canva
How does the most expensive house currently on the market in Colorado compare to the most expensive house on the market in New Mexico? Let's take a look.
Real estate is a funny thing. These two properties are located 340 miles from one another. One is a condo on top of a mall, the other is a 7,588-acre ranch. How drastically will they vary in price?
Property #1 - Aspen, Colorado
Imagine that - the most expensive property for sale in Colorado is located in Aspen. What are the odds?
The featured property, located at 428 E Hyman Ave Unit A, is a six-bed, five-and-a-half bath condo built in 1900. It measures 9,212 square feet. After only five days on the market, it is listing at $75,000,000.
This property features:
6 bed
5.5 bath
9,212 square feet
3,049 square foot lot
2 car garage
retail space
extraordinary views of Aspen and skiing area
gym
office space
Property #2 - Zorro Ranch in Stanely, NM
This ranch, located roughly 35 miles from Santa Fe, includes a number of structures including a hanger, firehouse, and several residential structures.
This property, listed at $27,500,000, features 33,339 square feet of habitable space on a 7,588-acre lot.
The property includes:
4 bedroom (main house)
caretaker's residence
multiple other residences
lodge
log cabin
grass airstrip
hanger
stables
firehouse
yurt
Making the Comparison
I've never been in this situation before. Normally, when comparing the most expensive property in Colorado to that of another state, the properties are somewhat similar in size, property, and condition. This post is a little different.
The Colorado property is a condo on top of retail space. The property in New Mexico is a 7,588-acre ranch with several residential structures, its own firehouse, airstrip, hanger, tennis court, and stables.
This comparison takes apples and oranges to an entirely new level. Add to it the properties differ in price by almost $50,000,000, and we have a drastic degree of contrast.
It's in the eye of the beholder. Many people consider Aspen, Colorado to be their favorite place on Earth. Then again, many would prefer living remotely on a ranch with wide open spaces and amenities.
For the Record...
These two properties have absolutely nothing to do with one another. In addition, I am not a realtor and am in no way affiliated with the owners and/or listing agent(s) for these properties. Neither I nor the owners of this website have any interest in these listings.
The Most Expensive Home For Sale In Colorado vs. The Most Expensive in New Mexico
Are you in the market for affordable real estate? Neither am I. So, since we're not really looking, why not have a little fun. For your viewing pleasure, here's a comparison of the most expensive property for sale in Colorado vs. the most expensive property currently on the market in New Mexico. These properties couldn't be more different. Take a look.
Most Expenseive House in Colorado Compared to Most Expensive House In Nebraska
See Inside One of Aspen, Colorado's Most Expensive Luxury Homes
Imagine living next to the Elk Mountain range with a view from the top of the world in Aspen, Colorado. Today we get to see inside a home that is FOR SALE in the incredible Starwood gated community off of Aspen's famous Carroll Drive.
More From 99.9 KEKB - Grand Junction's Favorite Country