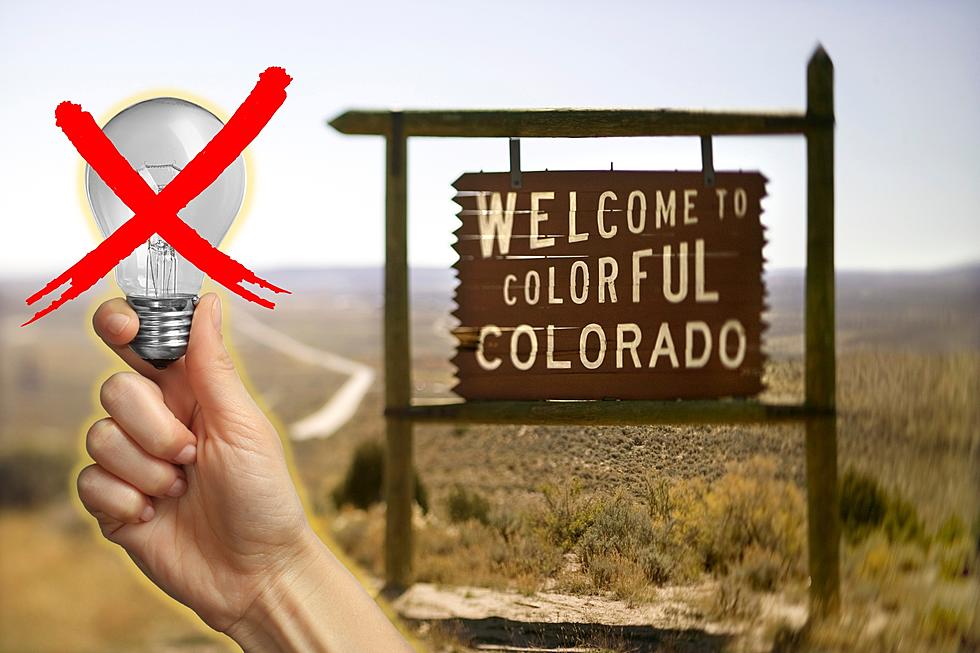 Common Household Item Now Illegal to Buy Here in Colorado
Canva Pro
Do you find that you are always out of light bulbs when you need them? I always seem to have a light bulb go out as soon as I have used the last one in some other room. It's time to restock, Grand Junction.
Did you know that changes have come to Colorado, and several states, that may change the way you shop for household lighting and bulbs?
Big Changes for Thomas Edison's Light Bulb
States such as Colorado and others have made 2023 the year we say goodbye to the original incandescent light bulb invented in the 1800s. Not only is the original invention being phased out, but continued sales are being banned by states who are moving forward with more efficient energy.
Colorado's New Favorite Light Bulb
Energy efficiency is being pushed from the top down, the LED light bulb is now the chosen favorite for household lighting. The Department of Energy says LED bulbs provide 75% more light and last 25% longer than incandescent bulbs.
By August 1st, incandescent bulbs will no longer be for sale in most stores and banned in Colorado.
Can I Still Use Incandescent Bulbs After August 1st?
The ban only refers to the manufacturing and sale of new incandescent bulbs. If you have a couple of boxes in the closet, feel free to burn through them. You just won't be able to buy any more from the store as of August 1st. Most stores stopped offering them earlier in the year in advance of the ban.
It Is Illegal To Throw These Things Away In Colorado
There are 14 items that should never be thrown out with the trash in Colorado. Check out this helpful list of hazardous waste reminders that should never go in the garbage in Colorado. While some of these items can be turned in on local hazardous waste collection days, six items on this list can get you into big trouble if you are caught dumping them at a landfill.
Illegal and Forbidden Weapons In Colorado
What weapons are considered "dangerous" and "illegal" in Colorado? Scroll on for a look at some of the illegal and forbidden weapons in the state of Colorado.
How To Collect Rocks Legally In Colorado
Collecting rocks can be fun - whether you are looking for precious stones and unusual rocks, or if you want to pick up something for your yard. Here is a look at some facts about collecting rocks in Colorado - what every rockhound in Colorado should know.
More From 99.9 KEKB - Grand Junction's Favorite Country