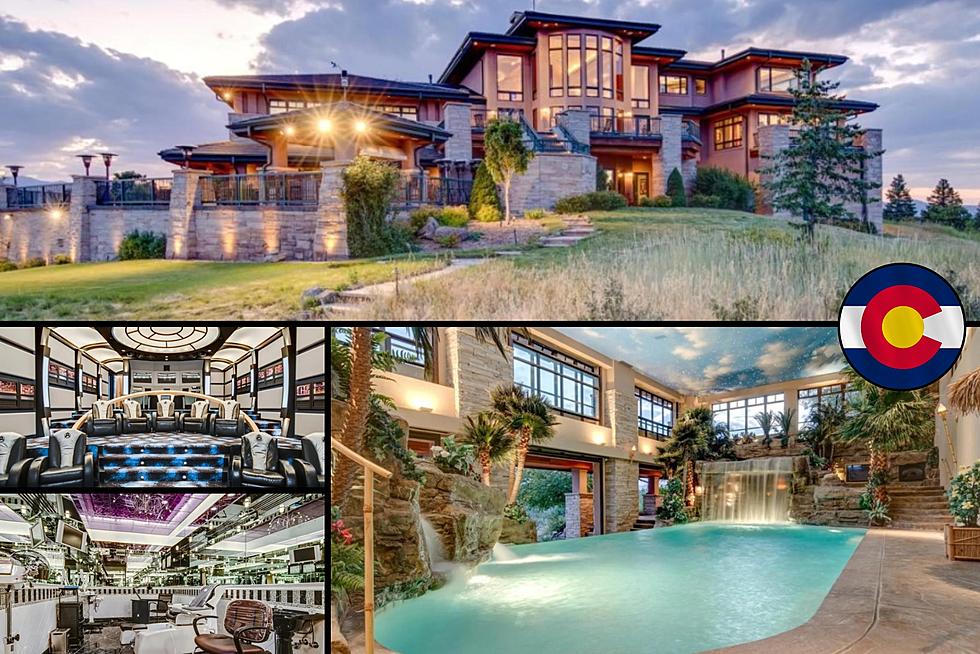 Colorado's Biggest House for Sale is Too Big to Clean
Realtor.com
We've all enjoyed a daydream or two about owning a gigantic home in Colorado with an incredibly scenic view. Maybe you would want a pool or a home theater inside your dream home. We found one that has it all. Then we started wondering who could clean up after a house this large.
Welcome to Evergreen, Colorado, home to the largest home for sale in the state of Colorado here on August 1st of 2023. Scroll through the photos and see if you can help us figure out how to clean a home this big.
Where is Evergreen, Colorado?
Evergreen, Colorado, is located in Jefferson County at an elevation of 7,165 feet. Evergreen is home to 9,475 residents and is about 45 minutes West of Denver. Evergreen is often listed as one of the best communities to live in here in Colorado.
Colorado's Largest Home Offers 50,275 Square Feet
This incredible offers more than 22,000 square feet of living space. There is also a 27,000-square-foot car facility with guest quarters. This house includes 74.5 acres of land, mountain views, wildlife, and all the comforts of a gigantic home.
This Home includes a Private Beauty Parlor
They thought of everything when they built this home back in 2004. The construction is amazing, the landscaping is immaculate, and the palm trees around the pool are perfect. Wait till you see the home theater and the private beauty salon in the photo gallery below.
This house has everything you could want. If only a cleaning service was located on the grounds. Maybe they can have some space in the car facility?
Colorado's Biggest House for Sale is Too Big to Clean
What would it be like to live in one of the largest homes in the state of Colorado? Find out by touring 24503 Chris Drive in Evergreen, Colorado. This six-bedroom home includes fourteen bathrooms in all and some of the coolest amenities we've seen anywhere. Our only question is, who gets to clean this gigantic place?
MORE: See The Largest Home For Sale in Grand Junction, Colorado
Welcome to the largest home currently for sale in Grand Junction, Colorado. This home is presented by Merrite Wyatt with Bray Real Estate and is located at 2612 Partridge Court. The house is located North of I-70 off of 26 Road in Grand Junction. Scroll through the photos below to see the incredible indoor swimming pool.
LOOK: Enjoy Your Morning Coffee Literally Above a Colorado River in Penrose
Looking for a unique summer escape in Colorado? How about a relaxing weekend over a Colorado river? Keep going to check out this Penrose, Colorado Airbnb built literally on top of a Colorado River. Just wait till you see the sunsets.
More From 99.9 KEKB - Grand Junction's Favorite Country