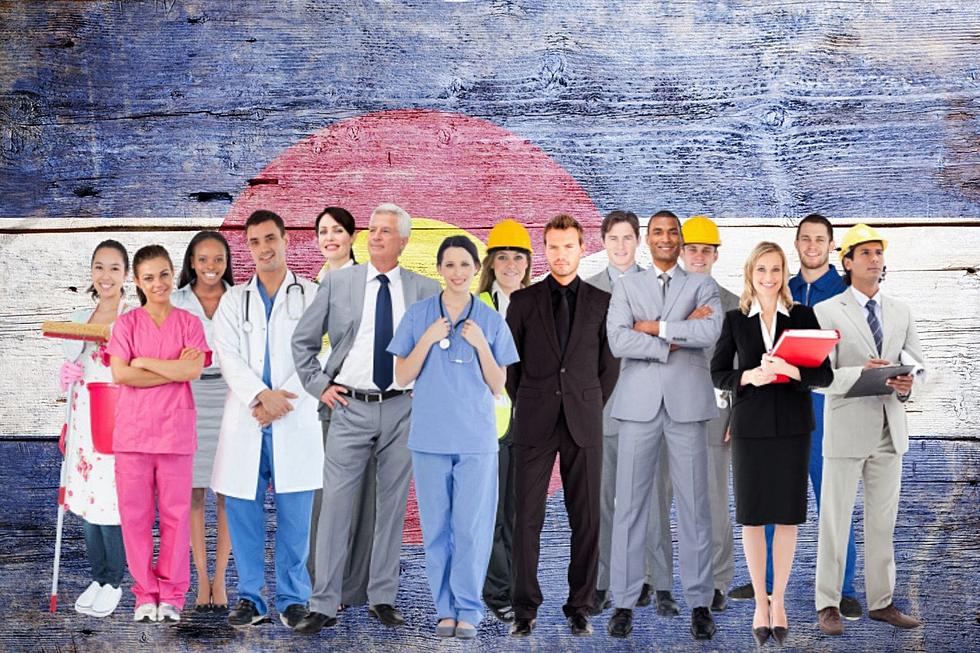 20 State of Colorado Jobs Available Right Now Paying Over $40,000
ThinkStock
The state of Colorado has a boatload of jobs available right now with really good pay.
For people that want to work and have the required skills, there are so many jobs available right now with the state of Colorado. If you have special skills, training, and/or education and you're not finding opportunities where you live, this might be worth checking out.
Benefits of Working For the State
There are many benefits to working for the state of Colorado.
Medical Insurance
Dental Insurance
Disability Insurance
Life Insurance
Health Savings Account
Flexible Spending Accounts
Student Loan Forgiveness
PTO - 96 hours per year
Sick Leave - 80 hours per year
Colorado Residency Requirement
Aside from the necessary skills and requirements for particular jobs, the main requirement is that you are a resident of Colorado. There are certain exceptions for non-classified positions, and jobs performed within 30 miles of the state border.
How To Apply For A Job With the State of Colorado
If you're interested in applying for a job with the state or to find out what jobs are available, go to the state website. You can see what jobs are available and you can sign up for notifications and alerts for jobs in your area of interest and skill set.
You can submit an application via mail, but the best, easiest, and most efficient way to apply is online. When you find a job of interest, you can get more information about the job and begin filling out the online application.
20 Colorado Jobs Paying Over $40,000 Annually
The state of Colorado has a lot of good-paying jobs available. For people who have the skills, experience, and education there are some great opportunities. This is a small sample size, but here are 20 jobs with the state of Colorado that pay more than $40,000 a year.
Here Are Colorado's 30 Highest Paying Jobs
Looking to make big bucks in Colorado? Here are the Top 30 career fields offering some of the best paydays in the state.
More From 99.9 KEKB - Grand Junction's Favorite Country