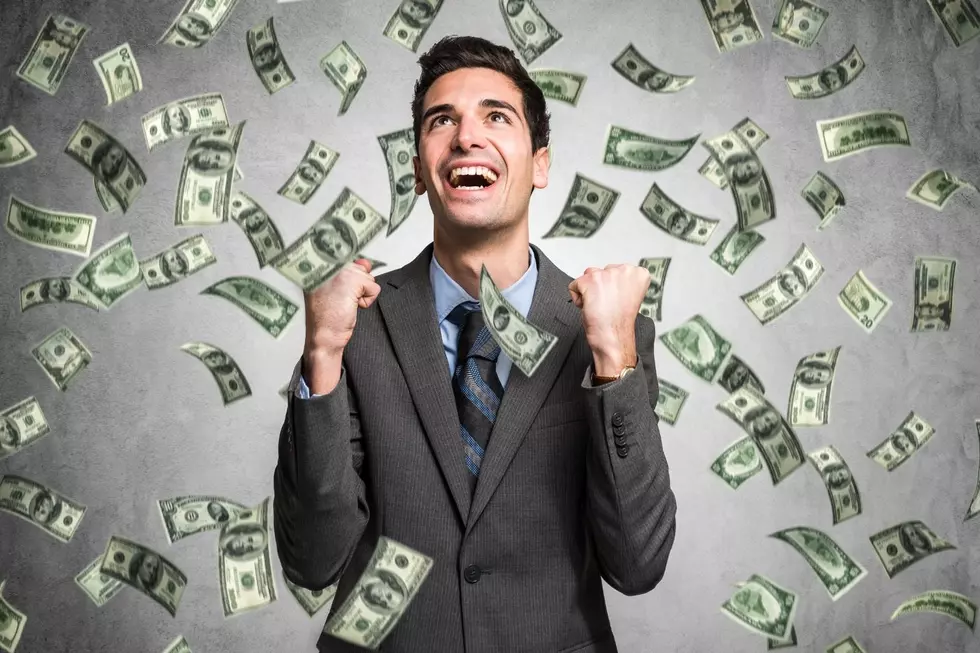 How Grand Junction Would Spend $30K If We Won Cash?
Canva Pro
Win Cash means your chance to score one of 10 daily cash prizes, but it also gets you entered into the grand prize drawing for $30,000.
It's never too late to get started because it only takes one code to win a daily cash prize OR the $30K jackpot. The more codes you enter on our station app the better your chance to score CASH.
Tips for Winning Cash
Playing Win Cash on our station app is the best tip we can give you. You'll be able to tune in to catch the win cash code from anywhere, and having the app means you can enter the code as soon as you hear it instead of rushing home to enter the code on your computer.
Another pro tip is to play with a friend, family member, or co-worker. Having someone else to listen for the codes with you is a great system for getting in the most entries possible to win the money. Remember it only takes one code to win.
Your Chance to Win Happens 10 Times a Day
The codes happen each hour from 8a to 5p. The more codes you enter the more chances you will have to win the $30K grand prize. You don't need to grab all 10 codes but it helps your odds of winning even more.
Grand Junction's Most Popular Answers
Scroll on to see Grand Junction's win cash wishes in the photo gallery below. Some of you have big plans for the money like fixing up an older car or helping a son or daughter with student loans. Others say they would donate some of the money to a local church, or use it to help out their family.
How Grand Junction Would Spend $30K If We Won Cash?
Win Cash is back which means 10 chances to win moolah each weekday. The daily prizes are worth $100, but the grand prize jackpot is worth $30,000! What would you do if we gave you $30K? Scroll on to see the heartfelt ideas Grand Junction has spending and sharing the prize money.
MORE: If You Won Cash, Where Would You Spend it in Grand Junction?
We've got your shot to win cash 10 times each weekday on our station app! If you scored one of the 10 daily cash prizes of $100 where would you spend the money in Grand Junction? Scroll on for a great list of ideas from our winners and others like you who are playing to win.
KEEP GOING: Here are Colorado's 30 Highest Paying Jobs
Looking to make big bucks in Colorado? Here are the Top 30 career fields offering some of the best paydays in the state.
More From 99.9 KEKB - Grand Junction's Favorite Country