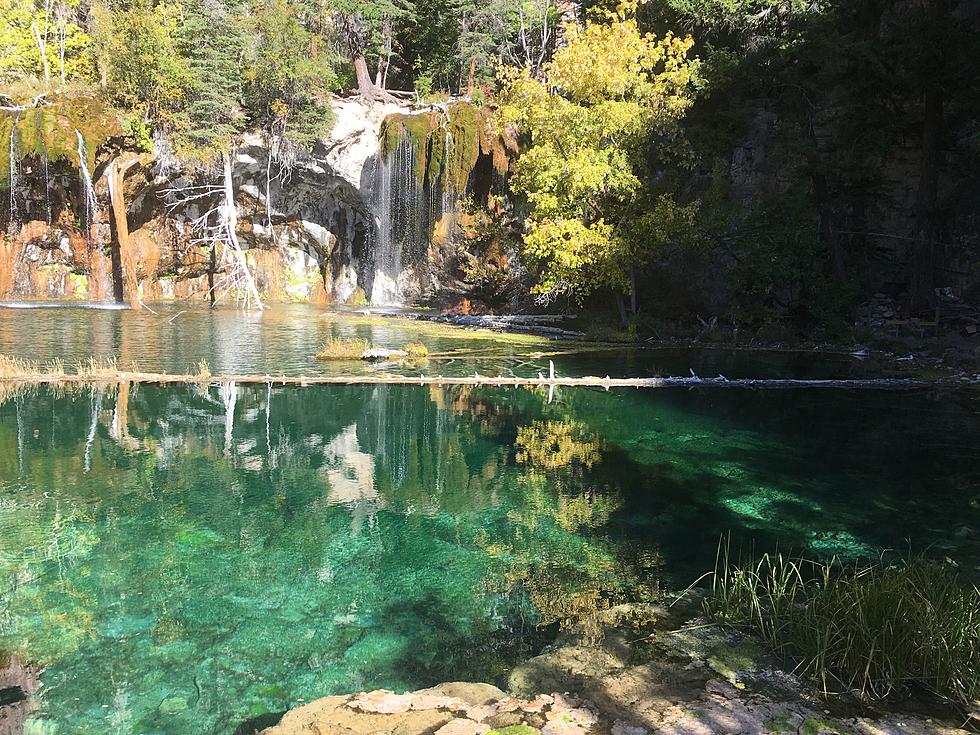 Colorado Favorite, Hanging Lake Access Forced to Shut Down Indefinitely
Townsquare Media
The hits keep coming in regards to things being shut down due to the mudslides in the Glennwood Canyon area.
If you've ever done the hike into Hanging Lake, about three and a half hours from Fort Collins, you know that it can be tough, in parts. I remember my first time and was amazed at how many people were on the trail, considering how 'difficult' it gets in places.
It was announced on Wednesday, August 18, 2021, that because the trail is in such horrible shape nobody should be traveling it. Bridges and paths are shot, and it's going to take major restoration to get things back to a state where it's safe for folks to traverse the route. They aren't even sure as to how long it will take, so 'indefinitely' is the word.
Hanging Lake was recently in the news because the beautiful waters had been turned dark and dirty because of the mudslides. I can attest, that those waters are a sight to see after making the trek into the site; if the lake was murky, it would have been a bummer.
In the end, it's probably just as well that the lake is closed for a while, with travel along I-70 in that area being so disrupted, again by those mudslides.
[Source: Denver Gazette]
Enjoy a Tour of Colorado's Beautiful 'Mesa Verde' National Park
See the amazing cliff dwellings of Southwestern Colorado that make Mesa Verde National Park a bucket list destination.
Experience Grand Junction Through the Lens of Local Photographer Robert Grant
These 16 photos were chosen strictly at random. All photos are by Robert Grant.
Amazing Pictures of Wild Horses of Sand Wash Basin in Colorado
Look at these amazing pictures of the wild horses of Sand Wash Basin in Colorado. There are 900 horses that live on the 160,000 acres of the Sand Wash Basin.
More From 99.9 KEKB - Grand Junction's Favorite Country