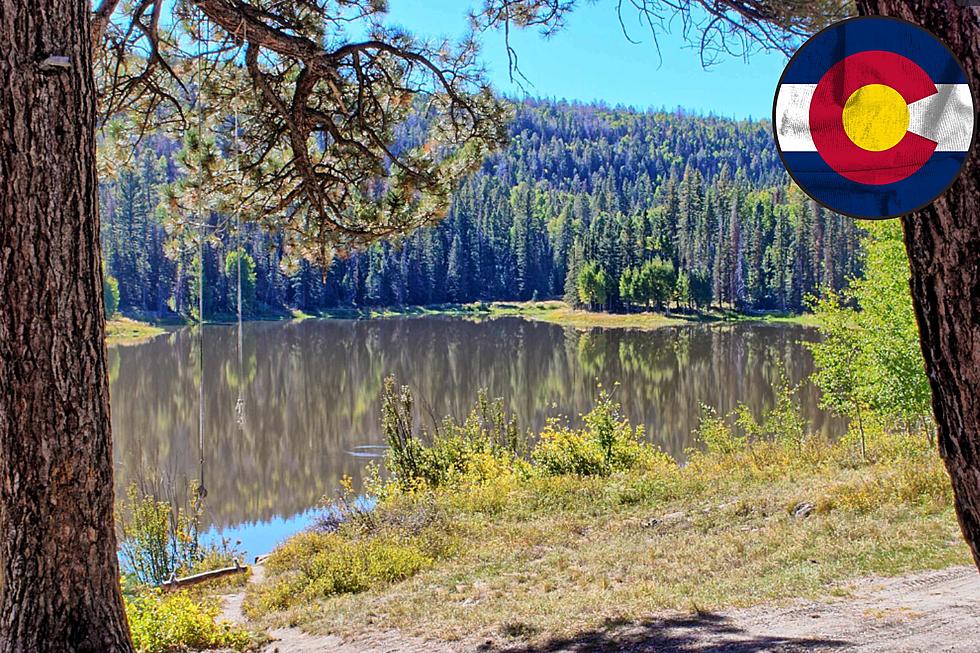 FOR SALE: Imagine Owning Beautiful Enochs Lake in Glade Park
Zillow.com
In August the city of Fruita, Colorado rejected the sale of Enochs Lake to a potential buyer because they wanted to make sure that whoever becomes the next owner ensures the lake remains open for public use as a recreation area.
With this in mind, the city has listed the property for the public to consider. All offers must be submitted by November 8th. The winning bid will be announced by November 15th.
Where is Enochs Lake in Western Colorado?
The drive to Enochs Lake will take you through the Colorado National Monument and up into Glade Park. It's about one hour from Grand Junction to the lake via D S Road to S 16 1/2 Road to 18 Mile Road.
The lake is located on the Pinon Mesa near several neighboring reservoirs. It is currently owned by the city of Fruita and listed for sale by CHESNICK REALTY, LLC.
How Large is Enochs Lake?
The property includes 51 acres including the lake, along with picnic tables and trash facilities. Enochs Lake itself offers about 200 acre-feet of water. The lake is at an elevation of 8,900 feet.
Be Sure To Play By The Rules
There is no swimming allowed in the water at Enochs Lake. Gas-powered and electric boats are approved as are hand powered water craft. Dogs are permitted at Enochs Lake but must be on a leash at all times. Dogs are not allowed to swim in the water either. There are no campfires or camping allowed at Enochs Lake. Camping is available about 4 miles from the lake at the Mud Springs Campground.
Let's take a look at Enochs Lake in the photo gallery below with links to the full listing.
FOR SALE: Imagine Owning Beautiful Enochs Lake in Glade Park
The city of Fruita has announced its plan to list a picturesque mountain lake for sale in the Glade Park area on the Colorado Plateau. Scroll through the listing information below to see what it would be like to be the caretaker of one of Fruita/Grand Junction's favorite places to relax.
Gallery Credit: Wesley Adams
UP NEXT: You Can Be The New Owner Of A Colorado Ski Resort
Have you ever wanted to own your own Colorado Ski Resort? Maybe you just wanted to win the Powerball jackpot so you could buy your own mountain. Here comes an opportunity to do both.
We're headed to Idaho Springs, Colorado to check out a property that was once a Colorado ski resort, and could be yet again.
Gallery Credit: Wesley Adams
LOOK: 18 Places You Can Pick the Perfect Pumpkin In Colorado This Fall
It's not really fall in Colorado without a pumpkin or two on the front porch. Many of Colorado's pumpkin patches are now open and offer the chance to pick the perfect pumpkin for carving, decoration, or to fly farthest at a pumpkin chuck. Here are eighteen of the best pumpkin patches in Colorado.
Gallery Credit: Wesley Adams
More From 99.9 KEKB - Grand Junction's Favorite Country