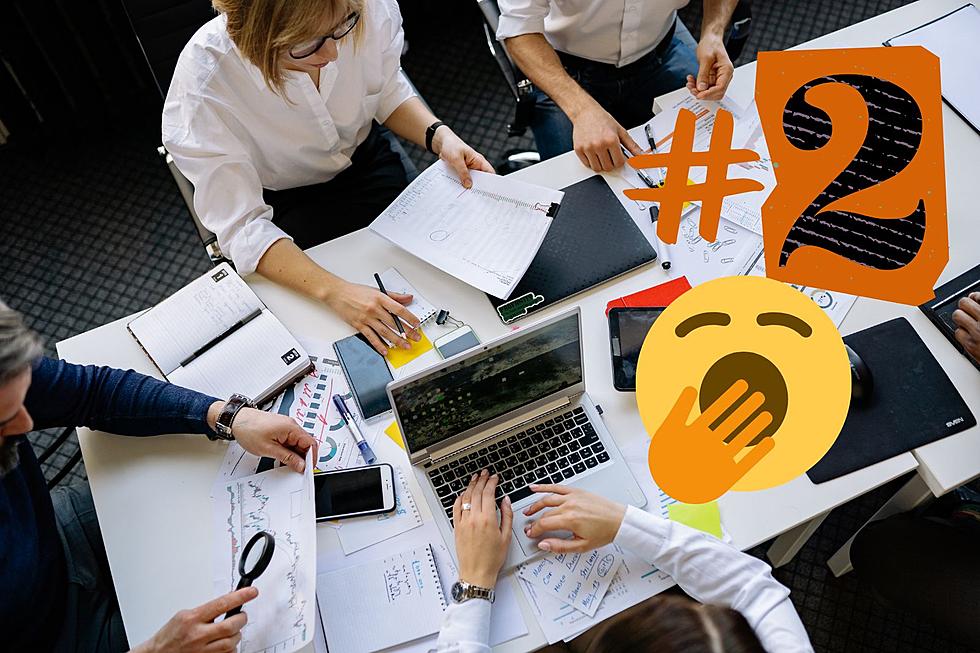 What Colorado City Is The 2nd Most Overworked In The Entire Nation?
Canva
We all know how busy Colorado is, as we're in the daily grind ourselves, right? One Colorado city stands above the rest as the second most overworked in the entire United States.
Colorado City Named 2nd Most Overworked In The Nation
I've lived in Colorado my whole life, so I know firsthand how crazy busy most people make themselves. I started working pretty young at a skating rink, and have been fortunate enough to have never been without at least one job since I got my first one. I like many though, wear more than one hat, and work more than one job. Besides radio and content creation for Townsquare Media, I'm the Arena Host for the Colorado Eagles, Public Address Announcer for the Colorado Mammoth, Stadium Host for the Northern Colorado Owls and Hailstorm, plus many other random gigs I get hired to do on the side. I guess you could say I'm overworked, but I'm in good company because Colorado is home to one of the top two overworked cities in the country.
What Is Colorado's Most Overworked City?
The folks at FinanceBuzz did a study across the country to find out which cities have the most fun, and which cities work entirely too much. They looked at percentages of things like Colorado's employees' ages, hours, overtime worked, commute time, how many jobs they have at one time, and more. With all of that data, it showed that Denver, Colorado, was one of the most overworked cities coming in at number two on their list, with a score of 80.6. What was the only city that was overworked more? Washington, D.C. with a score of 81.1. Austin, Texas came in at number 3 with a score of 69.7.
Regarding Denver's high ranking, FinanceBuzz said:
Denver, much like D.C., has a high percentage of households where more than one person holds a full-time job. With more than 6.3% of residents in the Mile High City working a second job, and 3.4% with a side hustle, it's no surprise Denver landed so high on this list.
Not only are folks in Denver overworked, but they also lead the country by taking less time off than any other city. Makes me want to go schedule some PTO as we speak. I guess on the positive side, nobody can call Colorado lazy. Keep on truckin', Colorado.
Here Are Colorado's 30 Highest Paying Jobs
Looking to make big bucks in Colorado? Here are the Top 30 career fields offering some of the best paydays in the state.
When Will Colorado See the Beautiful Fall Colors Change in 2023?
The fall color change is one of the best times of the year to live in Colorado. The burst of yellow, orange, and red color throughout Colorado's forests is something people travel from all over to see. Using the maps below, you can plan for the fall color change anywhere in the state.
More From 99.9 KEKB - Grand Junction's Favorite Country