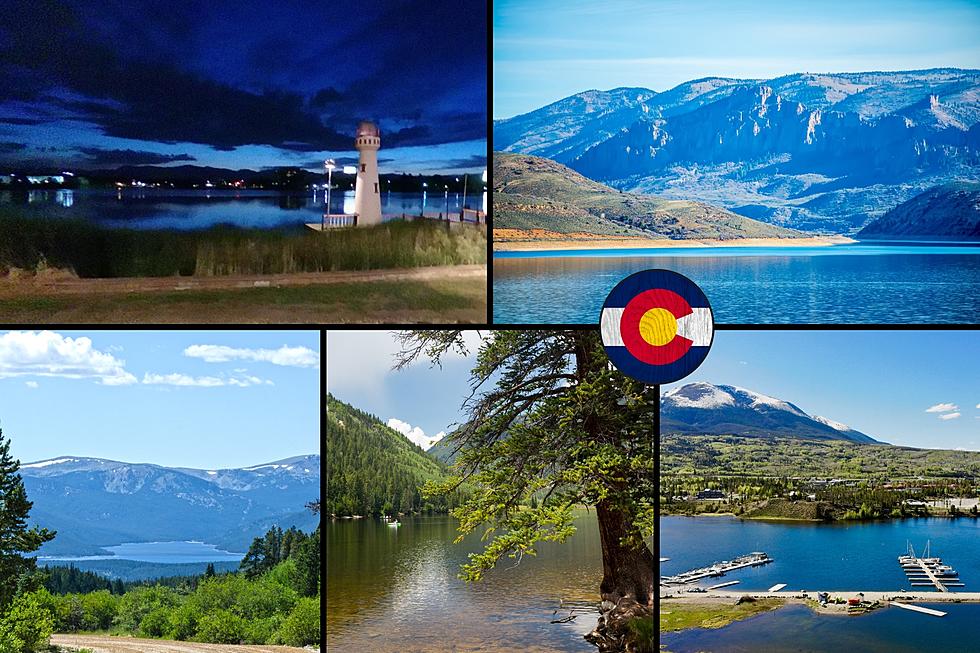 11 Cool Colorado Lake Towns to Enjoy This Summer
Canva Pro
Grand Junction, Colorado reached the triple-digit mark seven times so far in July of 2023. We hit 107 degrees on July 17th, and 105 degrees on July 23rd. We've been above 96 degrees for 22 straight days this month. Ready to head to the lake yet?
Colorado's thousands of lakes make cooling off easier during the summer months. Which ones should you visit? We've got just the thing.
Colorado's Cool Lake Towns
Colorado's scenic mountain ranges are also home to breathtaking mountain lakes and reservoirs. The communities that have grown up around these lakes are great places for vacations, weekend getaways, and fun outdoor activities year-round.
Rural or Urban Lake Towns
Keep going for a look at eleven of Colorado's cool lake towns you can visit this summer. Enjoy city vibes in a lake town like Lakeside, Colorado, or hit the road and go big by visiting Colorado's Cottonwood Lake in the Collegiate Peaks. Scroll through the fun factors from each lake town below, and then tell us which lake town you love to visit with the chat feature on our station app. 
 The Best Beach in Western Colorado
Hands down, it's at the Blue Mesa in the Gunnison National Forest. Just 18 miles outside of Gunnison, Colorado, the Blue Mesa might be one of the most incredible places in the state to have fun on the water.
Gunnison was home to Colorado's first college on the Western slope. We all know college kids love to have fun so get ready for whitewater, hiking trails, the Pioneer Museum, and the nearby ghost towns of Pitkin and Ohio City. Gunnison scores pretty high on our list of cool lake towns. See all of our picks in the gallery below.
11 Cool Colorado Lake Towns to Enjoy This Summer
Summer is turning up the heat in Western Colorado so we are turning up the fun. Here are eleven cool Colorado lake towns you can visit with friends and family to help you cool off.
KEEP GOING: Get Your Paddle Going At These Colorado Lakes
Grab the kayaks, paddleboats, or canoes, and hit up these Colorado lakes for fun in the sun!
LOOK: Spend the Summer Hiking to 12 of Colorado's Beautiful Blue Lakes
Colorado's Blue Lakes are the perfect place for a day trip or a relaxing vacation. While most of Colorado's largest Blue Lakes are in higher elevations, some can be found below 10,000 feet. Keep going to check out 12 of Colorado's beautiful Blue Lakes and where to find them.
More From 99.9 KEKB - Grand Junction's Favorite Country