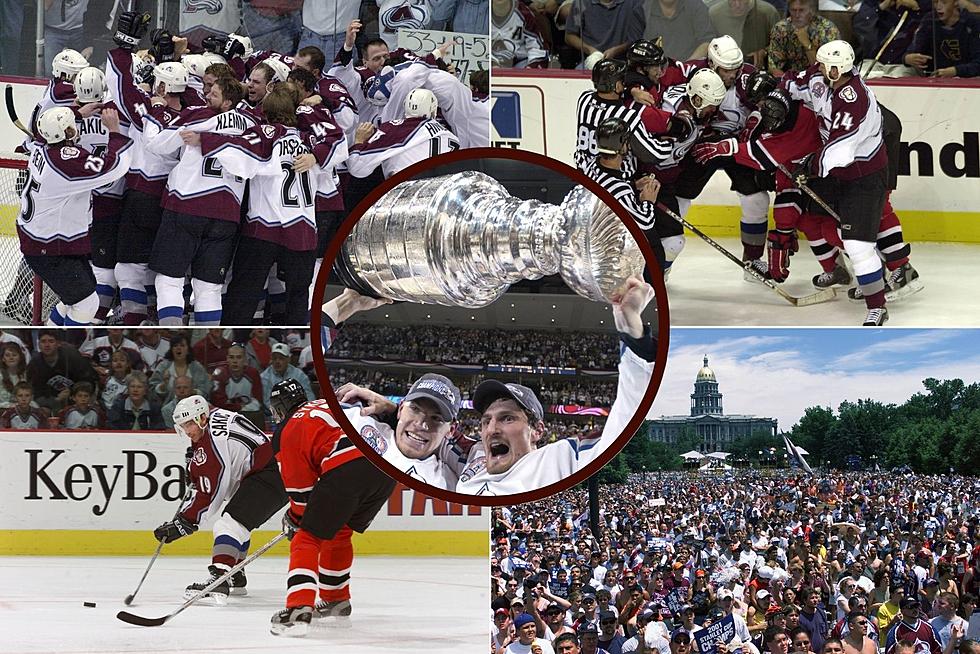 Photo Flashback: 21 Years Ago the Colorado Avalanche Win the Stanley Cup
Getty Images
The memory is firmly planted in the brains and hearts of Colorado hockey fans. The Colorado Avalanche won their second  Stanely Cup Championship in 2001 and have been trying desperately and fruitlessly to win another one ever since.
It's Not Easy To Win It All
Championships are hard to win. Just ask the Denver Nuggets and the Colorado Rockies which are both still chasing the elusive dream. The Colorado Avalanche have enjoyed the sweet taste of the ultimate victory twice in franchise history, the first time coming in 1996 - their first year in Denver after relocating from Quebec.
All of Colorado Watched the Avs Take the Title
It was 21 years ago the Avs won the Stanley Cup for the second time, and for the city of Denver and the state of Colorado, it was the next best thing to winning the Super Bowl. It seemed like everyone was watching and rooting for the Avs  - including the ones who didn't know the first thing about hockey. Even the non-hockey fans knew the names of Joe Sakic, Peter Forsberg, and Patrick Roy.
A Historic Stanley Cup Finals
The 2001 championship against the New Jersey Devils was ironic, if nothing else. It was the first time in NHL history that two teams that had occupied the same city faced off against each other in the finals. Long-time Coloradans will recall twhen the New Jersey Devils were playing in Denver as the Colorado Rockies before the team moved out of Denver and became the Devils.
PHOTO FLASHBACK: Colorado Avalanche Win 2001 Stanley Cup Championship
The 2001 Stanley Cup Finals was a hard-fought series between the two top teams in the NHL. The series was extremely physical and would go 7 games - with the Avs having to win the final two games to win the title. Here is a look back at some great Colorado Avalanche history - and a closer look at that thrilling series.
Scroll Through a Pictorial History of the Denver Broncos
The Denver Broncos have one of the most successful franchises in the NFL. Eight Super Bowl appearances, 15 division titles, 21 playoff appearances, and three championships. But, as every fan knows, the road is never easy and with every victory, there are plenty of heartaches and disappointments. All the memorable moments and players are too many to mention here, but, take a look back at some of the highlights and heartaches of the past 60+ years.
More From 99.9 KEKB - Grand Junction's Favorite Country