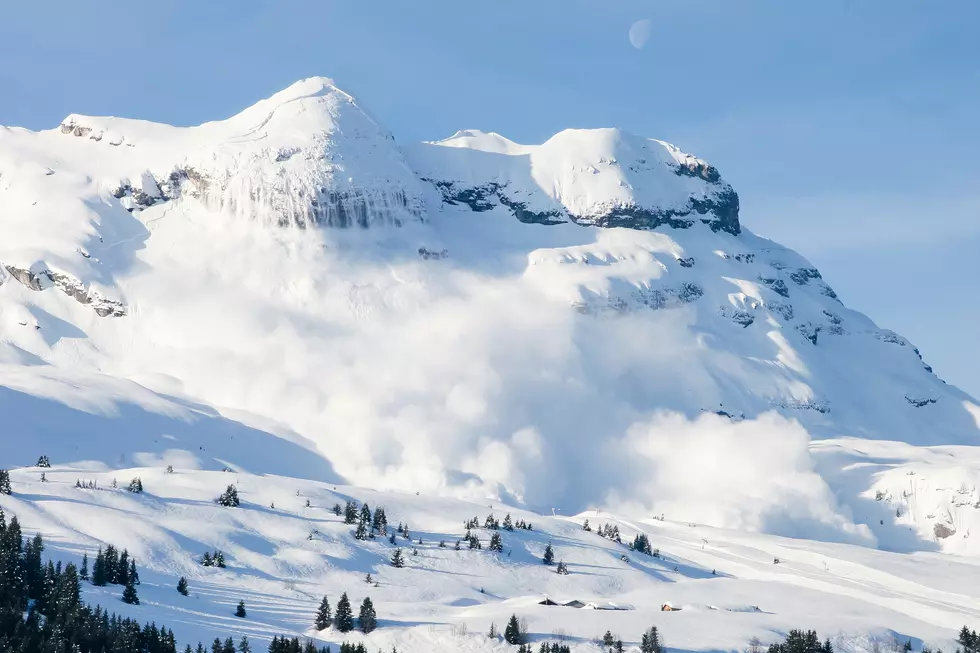 Colorado Avalanche Information Center Elevates Warning Level
Getty Images/iStockphoto
The latest Colorado snowstorm brings an increased risk of avalanches.
A late season winter storm is causing chaos in the higher elevations. A couple of multi-vehicle accidents forced the closure of I-70 Monday evening. The eastbound lanes of I-70 were shut down near Silverthorne that afternoon for a multi-car accident just east of the Eisenhower-Johnson Tunnels. The lanes were closed for a couple of hours to clean up the wreck and remove ice and snow.
Along with the travel headaches, the additional snow has forced the Colorado Avalanche Information Center to increase its risk for avalanche danger. The threat of avalanches are heightened in the southern Rocky Mountains but also in effect for central and northern mountains as well. The warning forecast has been raised from "Moderate" to the "Considerable" level which means, "Dangerous avalanche conditions. Careful snowpack evaluation, cautious route-finding and conservative decision-making essential."
The late-season wet snow creates a condition that increases the avalanche risk. Recently, four people snow-shoeing in the Rock Mountain National Park were buried by an avalanche. Luckily nobody was seriously injured. "I think the biggest thing to be aware of is avalanche season isn't over," says CAIC forecaster Mike Cooperstein. "People can still trigger avalanches this time of year. We just want people to be careful and pay attention to what's going on." It seems unthinkable to this mid-westerner but Cooperstein went on to say..." some years, avalanche season has extended through July."
You can help the Colorado Avalanche Information Center document the record-setting avalanche season. When you're out visiting the high country this spring and summer the CAIC askes that you submit an observation. Note the location, the extent of the damage to trees or structures, and of course pictures are always helpful. Submit your report HERE.
More From 99.9 KEKB - Grand Junction's Favorite Country