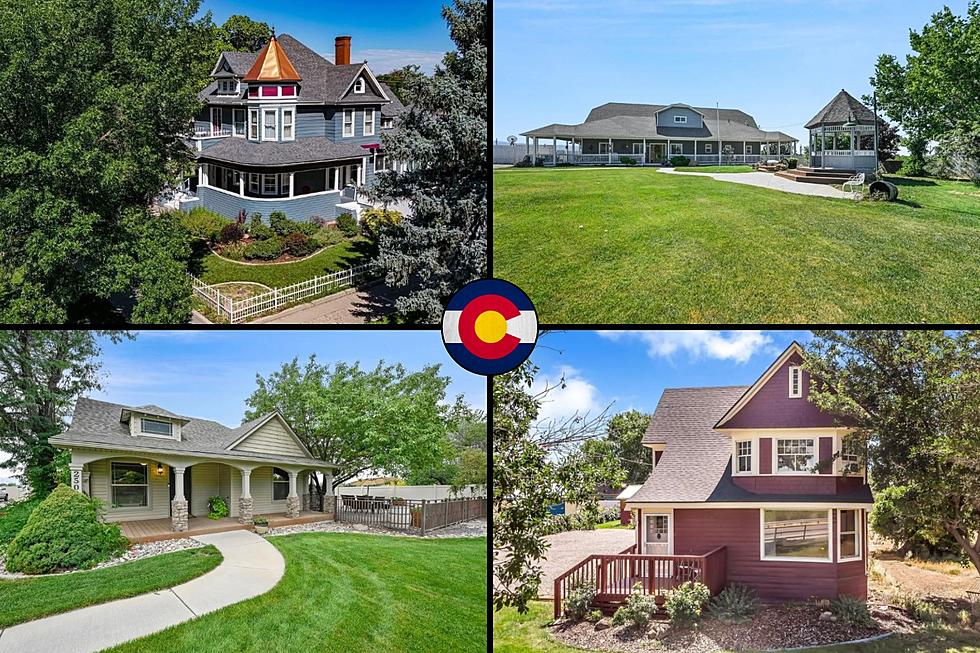 10 Colorado Homes For Sale That Are At Least 100 Years Old
Realtor.com Canva Pro
Grand Junction, Colorado's historic district is loaded with houses that have been here for a very long time. Have you ever driven down Ute Avenue, Main Street, or maybe Grand Avenue and suddenly noticed a really old home with a brand new "For Sale" sign on the lawn?
One of the coolest things about some of these antique homes is how well some have been cared for. Keep going for a look at ten homes for sale in Grand Junction right now that are all 100 years old or more.
Every 100-Year-Old Home Is Different
It's like a game show or something. What's inside this 100-year-old home? Today, we'll check out ten homes that have stood in Grand Junction since 1922 or longer. Would you expect a 100-year-old home to come with a pool and a hot tub? Keep going to see the other surprises we found here in town.
Value Can Increase With Age
There is a beautiful home in Grand Junction that was built in 1913 over on B 1/2 Road. It sits on about 5 acres of land and includes a huge wrap-around porch with a front lawn gazebo. This one-hundred-and-ten-year-old house is listed for $1.2 million. See it inside and out in the gallery below.
Got A Favorite Old House in Fruita/Grand Junction?
Open our station app and tell us about a cool old house in Western Colorado that gets your attention whenever you go past it. We'd love to share it here. Keep going for a look at ten unique homes with historic value right here in the Grand Valley.
10 Colorado Homes For Sale That Are At Least 100 Years Old
Western Colorado is a fun place to hunt for houses. There are so many hidden gems right here in Grand Junction that you just never know what you'll find. Keep going to take a look at the classics. We're checking out 10 homes that are all 100 years old or more and available for sale right now in Western Colorado.
Gallery Credit: Wesley Adams
MORE: The Most Expensive Chunk of Land For Sale In Colorado For October 2023
Imagine owning 2,959 acres of land near Somerset, Colorado. It could all be yours for the low, low price of $33,000,000.00. At that price, it is the most expensive piece of land for sale in Colorado as of October 10, 2023.
Gallery Credit: Waylon Jordan
UP NEXT: Be the New Owner Who Revives This Forgotten Colorado Ski Resort
Have you ever wanted to own your own Colorado Ski Resort? Maybe you just wanted to win the Powerball jackpot so you could buy your own mountain. Here comes an opportunity to do both.
We're headed to Idaho Springs, Colorado to check out a property that was once a Colorado ski resort, and could be yet again.
Gallery Credit: Wesley Adams
More From 99.9 KEKB - Grand Junction's Favorite Country