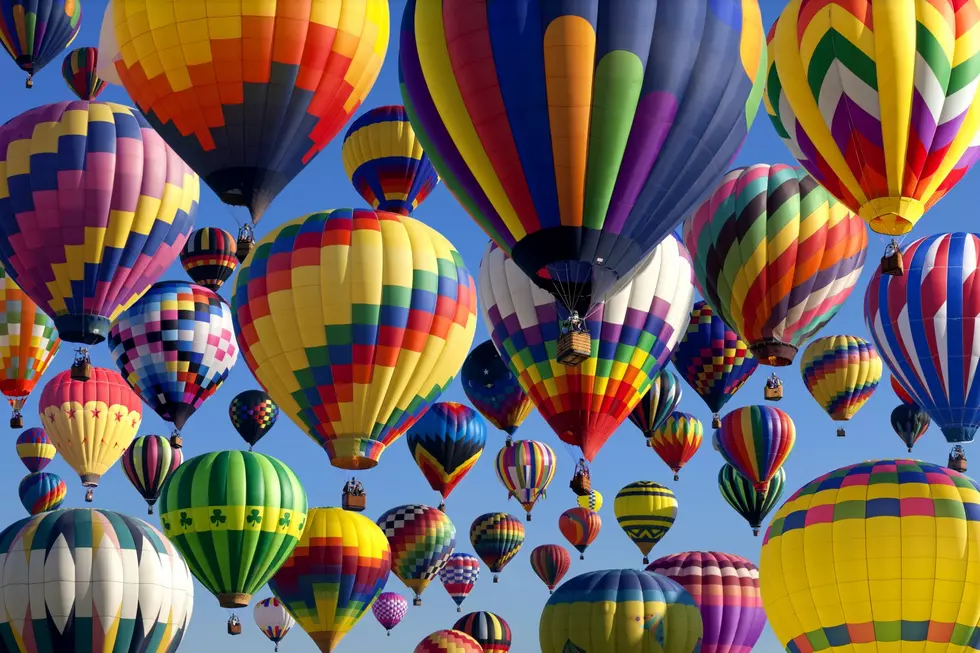 Celebrate September in Colorado With These Fun Events
Thinkstock
As busy as the summer has been, with events, concerts and more, September is more a time to rest and get ready for the winter, right?
There are a number of fun events in September in Colorado and you owe it to yourself to check out as many as you can.
Seeing the changing colors in Colorado is a rite of passage and if you've never gone, you owe it to yourself to check out the amazing colors in Colorado's high country. Cruise the Grand Mesa, drive through Glenwood Canyon and of course a cruise to Aspen and you will fill up your phone with amazing pictures.
This annual event is sold out yet again, and it celebrates the amazing wine made right here on the Western Slope. Music, wine and grape stomping make this one a lot of fun. September 19-22 at Riverbend Park in Palisade.
September 20-22 in Pagosa Springs allows those of us who love hot air balloons to see all kinds of them. Shapes sizes and colors will fill the air for three days and you won't want to miss any of it.
Estes Park is the home to Elk Fest, signaling the start of rutting season for elks, this celebration fills the air with the sounds of elk bugle calls, and folks having a lot of fun in the process. The 20th annual event is free, but some events to have admission charges.
See? There are plenty of things to do in September in Colorado!
More From 99.9 KEKB - Grand Junction's Favorite Country